We received a copy of this letter, below, on the day the FCC rejected our Petition for Investigation against AT&T. Our Petition detailed that the company failed to fulfill a commitment in the AT&T-BellSouth merger to have broadband deployed to 100% of the company's 22 state territory by the end of 2007.
CLICK here and send us an email if you live in an area where AT&T is the local phone company and AT&T didn't offer you broadband service, starting in 2007. Become part of the new complaint. (BEFORE AUGUST 24th, 2015)
Greetings FCC Chairman Tom Wheeler,
May I have your help in helping the children in my rural farming community in Florida, and all rural areas across the nation, please?
In 2006, AT&T closed its acquisition of BellSouth that was approved by the FCC. AT&T committed to expanding their reach of broadband access to remote locations and rural communities in the traditional BellSouth regions. This commitment was never reached. Now, the FCC is in the process of approving the AT&T's acquisition of DirecTV that has already been clouted by corporate AT&T taint.
When I contacted AT&T to inquire about their DSL / broadband services in my home, they stated that neither are available in my area. I found this odd because directly across the street from my house, there is one of BellSouth's junction boxes that directly references the fiber optic cable / copper wire that BellSouth had already laid prior to the AT&T acquisition.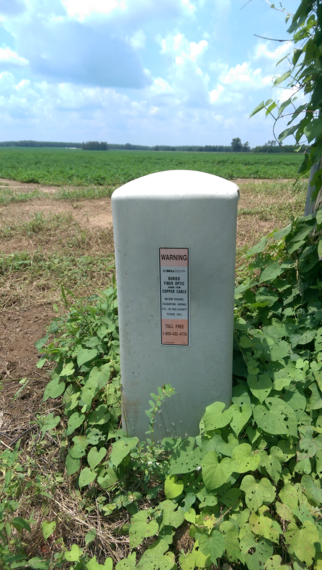 The second picture is of the BellSouth box as I was standing in my front yard. These BellSouth boxes are in multiple locations, integrated throughout this entire region of where I live (and far beyond) just waiting to be utilized.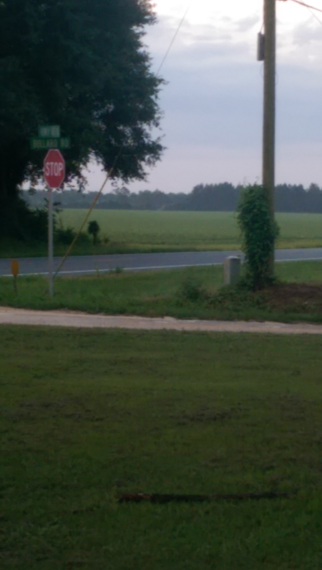 Many of the schools in the county I live in will be issuing tablets to students instead of having them carry around a bunch of books. As this is great leap forward, many of these students live in areas like mine (including mine) without Internet access in their homes. How is a child supposed to download assignments, upload homework, find thorough solutions to problems, etc. without being given access to the Internet in their own homes? Class time is not homework time and the closest Wi-Fi hotspot is at a great distance away from where these rural community students live. I currently have satellite Internet and I can actually deal with it. But sir, and respectfully, satellite Internet sucks donkey balls. It is extremely pricy for farming families, there is only so much data available per month, and the Fair Access Policy can cripple access to the Internet towards the end of the day. A great advantage to a mother having access to the Internet in her family's home is that if her child's bus is running late, she can track it via GPS to find out where the bus is at. Examples like the ones I have stated, and so many more, are a huge advantage of having Internet access in a student's own home. For those children who do not have access at home, especially because of the AT&T corporate greed, they are missing out on huge and wonderful opportunities. Quite frankly, so is the rest of America. There is a lot of great talent within the children here in our rural farming communities and without the opportunity to showcase their talents, I fear that it gives rise to possible mischief and trouble when a child is supposed to be doing their homework.
Please read the press release that I found on AT&T's own website in regards to AT&T's 2006 acquisition of BellSouth:
It specifically points out everything I have been telling you, sir. Further, AT&T stated that they would offer stand-alone broadband service for $19.99. This can be found toward the bottom of their press release under the heading Approval Process. This was all rhetorical nonsense as they have never offered no such thing.
I respectfully request that you demand AT&T follow through with everything they stated they would do back in 2006 when the FCC approved the AT&T acquisition of BellSouth. The children of our rural communities deserve opportunities to a proper education and access to be innovative, not to be left back in the dark ages where no one can see them.
Popular in the Community