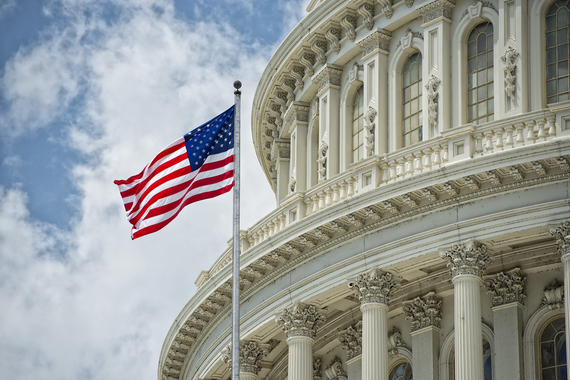 You can knock on the door of a commercial bank--that's the most common financing solution for a small business. But qualifying for a bank loan is hard. In fact, only about 20% of small business owners can score a loan from a bank.
Luckily, you have a few other sources of capital to tap into: online small business loans, equity financing, crowdfunding, or family and friends--to name a few.
But what about the government? Are there government small business loans?
The answer? Sort of. When you need financing, consider pursuing business loans from the Small Business Administration (SBA). In many cases, they're the best option for small business owners. Read on to learn why.
How Do SBA Loans Work?

The term "SBA loans" is actually sort of a misnomer--the SBA doesn't directly lend money to businesses.
Instead, it's an arm of the government that helps small businesses get bigger and better loans than they'd otherwise qualify for.
The SBA encourages actual lenders--like commercial banks--to lend to small businesses by guaranteeing a large portion of the loans issued. In the end, it's a win-win for both the business owner and the lender.
Well, traditional financing institutions are notoriously hesitant to lend to small businesses. Their tight credit is backed by some reason, considering that only half of all small businesses last their first 5 years. There's just not enough reason to confidently believe that your small business will make it in the long-haul and be able to repay a loan.
But when the SBA guarantees a percentage of the small business loan, the lender can be confident that they'll get at least most of their money back in the event the borrower defaults on the loan. The borrower wins too, because with an SBA guarantee in place, they're likely to qualify for more financing at a lower rate than they'd get otherwise.
SBA Loans: Rates, Terms, and Requirements

Government small business loans from the SBA resemble bank loans in a few regards: they come with high maximum rates, long terms, low-interest rates, and the same funding speed--which is slow.
Most SBA loans come at a 6 - 13% interest rate. Your exact rate is up to negotiation between you and the lender, but is subject to a maximum spread allowed by the SBA. Terms on SBA loans can go up to 25 years, but in most cases you'll be approved for less. And finally, you can be approved for up to $5 million--but the average SBA loan is about $370,000.
Here's one more thing that makes SBA loans similar to bank loans: application requirements. You can expect some pretty extensive documentation requirements and a heavy reliance on your personal credit score. Even the smallest businesses can qualify for an SBA loan--meaning the business owner's personal history and financial habits will be a guiding factor in his or her SBA loan eligibility.
The 3 SBA Loan Programs For You to Consider
The SBA offers 3 main loan programs for small business owners: the 7(a) Loan Program, the CDC/504 Loan Program, and the Microloan Program.
The 7(a) Loan Program is the SBA's most common and popular lending program. Loans from the 7(a) Program can be used for a variety of business purposes, making them flexible options for small business owners.
Hiring new employees? Doing some remodeling? Even refinancing an older, more expensive loan that's holding your business back? A 7(a) loan could be the perfect fit for your business.
CDC/504 Loan Program

Whereas a 7(a) loan keeps it general, the CDC/504 Loan Program gets a little more specific. CDC/504 loans are limited to major fixed asset purchases. That means large equipment, real estate, and building purchases or refurbishments.
If you're gearing up to make any of these purchases for your small business, consider applying to the CDC/504 program. These business loans are highly regulated, with low interest rates and terms of up to 20 years.
But to get these low-cost, long-term loans, you'll need to prove that you're a top-notch borrower with a proven track record.
Sometimes small business owners only need a little bit of capital to get their business off the ground. If this is the case, it's almost useless to go straight to the bank--you're very likely to get a big fat "no." Why? A $20,000 loan and a $200,000 loan cost the same amount for banks to fund, but at much lower return.
When you only need a small amount of capital for your business, consider the Microloan Program. Microloans are great options for business owners who have almost no credit history and need anywhere between $500 and $50,000.
The Bottom Line on Government Small Business Loans

Whereas commercial banks have their eyes on medium- and large-sized businesses most of the time, the SBA is fully committed to serving entrepreneurs.
Just take a look at the numbers: In 2015, the SBA helped small businesses create (and retain) over 55,000 jobs, start over 19,000 businesses, and secure $4.7 billion in capital.
And when it comes down to it, SBA loans come with all the perks of traditional bank loans, but are easier to qualify for. What's not to love? The government is a fantastic resource for small businesses--one worth checking out when you need financing to grow your business.
Related
Popular in the Community