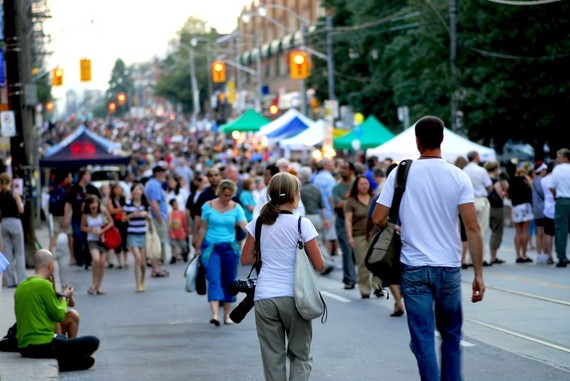 A couple of articles this week with data about trends in real estate had a lot to say about the multiple inputs that influence real estate prices and the health of a very important component of our economy.
Over at RealtyToday.com, an article titled The Shifting Trend in the residential Real Estate Industry isn't really breaking any earth shattering news. We've been watching some trends in home buying developing in the aftermath of the crash:
There is a change in attitude about home ownership.
It's logical that the massive damage done to many homeowners and the economy during the crash and foreclosure epidemic has put a damper on the "American Dream." People, particularly the young, are just not as enthusiastic about the investment side of home ownership. They've seen some friends and family members lose their homes to foreclosure, and others still in a home underwater on their mortgage. There are buyers returning to the market, just not in droves.
Age group desires are merging.
Baby Boomers and Millennials are coming together regarding the desire to live-work-play in an area where most of this can be done without getting into the car. They want to live in a community where they can socialize and work without driving, which is definitely not in most of the huge suburban communities that exploded over the past couple of decades. This is important because:
• The boomers are generally able to afford what they want, and they are usually downsizing and they want to enjoy their retirement where they can recreate and socialize without travel.
• Millennials aren't excited about commutes to work. Particularly for those who are graduating from college with a goal to work in medical and technology fields, some of the best jobs are in urban areas.
These two groups having a common goal in home buying is something to consider.
Prices are up, but not for the best reasons.
Another article from the AP predicts a slowing of the momentum in home sales growth. A lack of inventory and rising prices is a major concern. The median home sale price is reported to have risen to its highest level in history last month to $236,400. It's a bit scary, particularly for the younger first home buyer to consider buying a home at a peak in prices, especially after they've seen how fast and hard values can crash.
The low inventory available for sale is in large part due to sellers who are unwilling or unable to sell right now due to equity issues. Some are underwater and don't want to pay someone to buy their home. Others are holding on to see how much more in equity they can recoup. Some are wanting to move up, but they haven't been able to find what they want at an affordable price.
Still another low inventory contributor is builder concentration on new apartment construction. Home ownership is below 64%, its lowest level since 1989. Renting is the norm, with demand and rents rising. Investment money is moving into apartments and the builders are responding to the demand.
The perfect investment...?
If an investor can get involved in an urban project with high "walkability" ratings, affordable homes or condominiums, and do it while interest rates are still low ... well, you know.
Calling all HuffPost superfans!
Sign up for membership to become a founding member and help shape HuffPost's next chapter