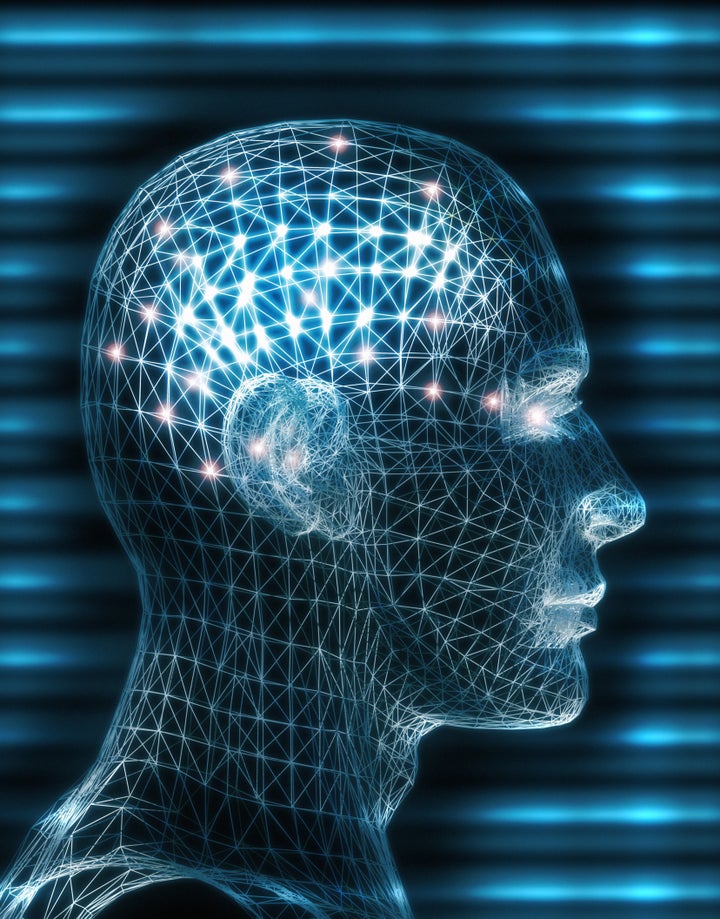 Yesterday I had one of those classic moments with a client that never fail to bring the conversation to a stand still. He was sharing with me his tendency to, as he put it, "always feel anxious and worried about everything." At one point, with a shrug, he simply declared, "I'm just hard-wired to be anxious. I've always been this way."
Really? Hard-wired to be anxious, worried and stressed-out? Not.
Have you looked at a baby lately? Or hung out with small children who are living in a secure home with at least one loving parent? In general, well-fed kids (poverty is another thing entirely) are relaxed, spontaneous, playful and full of life a good deal of the time. Since when did it become in vogue to blame our adult anxieties on so-called "hard-wiring?" What does "hard-wiring" mean anyway?
In the 19th century, before Freud, most psychological maladies, lumped under the heading "hysteria," were thought to be nervous disorders caused by bacteria. Patients were often quarantined, subjected to leeches, or sent away for a "cleanse."
In the endless nature versus nurture debate over the source of our pain, nature, circa 2010, has taken the lead. We are culturally awash, once again, in a bio-chemical, reductionist moment. Peering into the recesses of the brain more deeply than ever before, we latch on to the work of electrolytes, neuro-peptides and synapses, hoping to root out those dastardly chemicals that bring on our suffering. With this narrative in vogue, we take umbrage in labeling our issues, challenges and deficits "hard-wired" -- hence, unchangeable.
Ironically, it is science itself which may restore some equilibrium to this conundrum, for scientists have a wonderful habit of de-bunking their own theories. Today, neuroscientists are re-discovering what Freud, even with his limited purview on the human mind, understood implicitly in his early forays into developmental psychology: The brain itself, the supposed home front of "hard-wiring," is malleable, adaptable and constantly renewing itself.
Brain scientists are beginning to understand that the biochemistry and neuronal network that under girds the structure of the brain is constantly re-organizing and adapting to changes in the outer world. New research bringing together the best of neuroscience and psychiatry, such as detailed in The Brain that Changes Itself by Norman Doige, MD. calls into question the notion that the "wiring" in our brains is "hard" in any way, shape or form.
So if the latest research is accurate, and our brains ARE adaptable and changeable, what are we to do about this tendency to default to the "hard-wiring" narrative?
In the research I conducted over a 10-year period for my new book, http://www.amazon.com/Shift-Fear-Your-Life-Gear/dp/0762756624/ref=sr_1_1?ie=UTF8&s=books&qid=1279466127&sr=8-1Shift: Let Go of Fear and Get Your Life in Gear, what I came to see repeatedly in my clients (and I might add, in my own life!) is that these default narratives, especially when spoken in the context of anxiety, stress and worry, point, not to chemical dysfunction, but to our addiction to comfort, our antipathy towards change (in a nation born of revolution) and our bifurcated relationship with FEAR. In a culture addicted to "happiness" (but that rushes out en mass to delight in big screen terror of vampires), we have forgotten, or at least dismissed, the truth that fear, especially when change is in the works, is perfectly normal -- maybe even healthy.
In other words, when you find yourself defaulting to the story, "I'm hard-wired to be ______", (e.g. anxious, stressed, worried, fill-in-the blank with your favorite), it usually means that some aspect of your life is ready to shift, ready to release, ready to be, in fact, renewed. BUT, because change is uncomfortable even for the most adaptable of us, our egos will hook into whatever cultural narrative is in vogue to hold us "in check" -- in an effort to protect us. But from what? It seems we would rather languish in depression or wallow in worry instead of simply acknowledging our fear of the unknown, breathing deeply and stepping into the flow of life... and changing.
So the next time you find yourself feeling anxious and you begin to ask if perchance you're "hard-wired" for misery, try asking yourself some different questions:
What pattern might I be stuck in--at work, in my relationships, in my life?
What change might be afoot that I'm resisting?
Is it possible that my life might be BETTER if I relaxed, just a bit, and allowed the change to unfold?
In the case of my client, when he stepped back, took a deep breath, and contemplated what possible change might be in the works, he realized that he was frustrated with his job, bored with his living situation and dissatisfied with many aspects of his life. He actually desires change but fears it.
There is another narrative available to him, of course, a story of new beginnings and unexplored territories, which could be fueled, not by the energy of anxiety, but excitement, even enthusiasm. But in order to shift gears, he will have to give up his story that he is "hard-wired" for worry. Instead, with an awakened awareness that change is inevitable, and a willingness to release that which no longer serves him, he might just re-wire his way into of a new way of being...creating whole new vistas of possibility.
So check your wiring...and don't be afraid to blow a few circuits now and again...you may just re-wire the system... and light up your life!