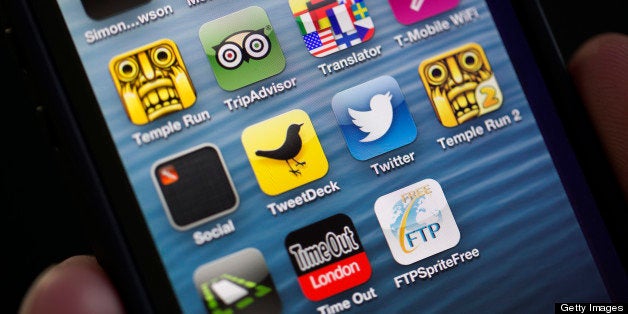 It is an astonishing luxury to have instant and communication unrestricted by time and space over the Internet and knowing that you have the ability to reach out to the whole world.
It amazes me to receive comments from many different places in the world that I cannot easily point to in a world atlas. It's great to know that what I write is widely read and that my ideas are heard and valued.
Years ago, when using the Internet became common, we thought it would give us a great amount of freedom and make our lives easier because as a communication tool, it is the cheapest, most convenient and easiest option. However, with the addition of many social networks nowadays, it feels like the Internet nibbles away at our time, interferes in our privacy more day by day and is becoming a new addiction. Besides, with the reckless, irresponsible and inconsiderate Internet users -- I call them "social media monsters," some call them "cyber bullies" or "keyboard knights" -- the Internet can be a very uncomfortable place.
According to a study published in the Journal of Broadcasting & Electronic Media, our personality type determines how we use social media. Researchers say we have five different reasons to be online:
1-To seek information
2-For interpersonal communication
3-For self-expression
4-To pass time
5-To have fun
Facebook is used more commonly than other websites to pass time and to have fun. To me Facebook should be called "fakebook" since we only see the image of others and complete the rest through our imagination. If we could compare them, our observations and their truth would be more different than we could imagine. Illusion and solid facts are interblended, and it's hard to separate them. Thus, generally speaking, Facebook is not a proper place to start a personal relationship. Instead it's a fun place to share opinions, to brainstorm and to entertain. However, if you take your chats to a personal level, most probably you will fail. Yet if you already have formed a personal relationship with your Facebook friends, it's a different story.
On the other hand, to seek information about various things we mostly use LinkedIn, Google and Twitter. These three have different missions and are very helpful -- if we use them wisely, of course.
"The cell phones you have now have more computing power than the Apollo space capsule, and that capsule couldn't even Tweet. So just imagine the opportunities you have in that sense. And they're only beginning," said Fareed Zakaria, opinion writer for the Washington Post, when he gave a commencement speech at Duke University in last May.
I could not agree more with Zakaria. Twitter is a great source for news and a broad platform for discussions on different issues. I like Twitter's little blue bird logo, which represents freedom of expression. However, instead of using the platform to tweet, many people use it to bully, and now Twitter has an enormous problem dealing with hate speech versus free speech. In the Financial Times, Dick Costolo, Twitter's chief executive officer, said, "The reason we want to allow pseudonyms is there are lots of places in the world where it's the only way you'd be able to speak freely," adding:
"The flip side of that is it also emboldens these trolls. How do you make sure you are both emboldening people to speak politically but making it OK to be on the platform and not endure all this hate speech? It's very frustrating."
According to the Financial Times, Twitter's chief executive is seriously considering restricting the microblogging platform in order to protect people's rights from the abuse of free speech.
Yet without considering the consequences and without subjecting what we write to a thorough review, some of us use the Internet recklessly in sharing our opinions. Baseless information, rushed comments, unethical statements, insults and cursing have become common on the Internet. In this unfortunate situation we are losing our common sense and neglecting our wisdom. It will be worse if it continues as it is. "The content of your character is your choice. Day by day, what you choose, what you think, and what you do is who you become. Your integrity is your destiny -- it is the light that guides your way," Heraclitus said. When we attempt to embrace the whole world, our first priority should be to maintain our integrity.
Remember, integrity is doing the right thing, even if nobody is watching. With each destructive comment or disgraceful remark we are losing our honor and innocence. Think twice before you write: If we lose them, what else do we have to lose?
Related
Popular in the Community