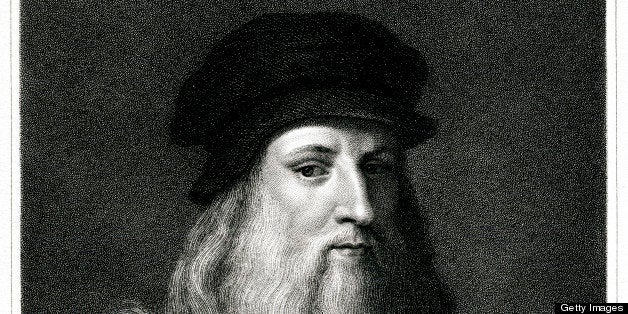 When Leonardo da Vinci wanted to create a whole new style of painting, one that was more lifelike and emotional, he engaged in an obsessive study of details. He spent endless hours experimenting with forms of light hitting various geometrical solids, to test how light could alter the appearance of objects. He devoted hundreds of pages in his notebooks to exploring the various gradations of shadows in every possible combination. He gave this same attention to the folds of a gown, the patterns in hair, the various minute changes in the expression of a human face. When we look at his work we are not consciously aware of these efforts on his part, but we feel how much more alive and realistic his paintings are, as if he had captured reality. - Robert Greene, Mastery
A close family member mentioned that it's not always easy talking with me while I measure everything. I believed her and looked deeper and found this obsession of mine to be true. I explained that my way of measuring saved me from the reality of a broken heart many years ago. I realized that I desperately needed to change my perception by paying closer attention to those around me. I also told her my experience of observing details is intended to bring some light into the dark areas of our lives with compassion for others. This showed that I had another choice...another way of seeing things...by looking at the bigger picture. I use this approach for situations in my life.

She didn't understand why I still continue to relate this in all my conversations so long after those particular crises ended. I answered that there was a time that nothing around me made sense, and that I had learned to listen to and help everyone who needed it in order to stretch my heart because, back then, it was so wounded that it was a reflex to shut down. By making myself help others, I glimpsed flickers of light, truth, and love that kept hope alive in my troubled world. Now, years later, I write about and retell encouraging emotional stories I've heard or read to pass along inspiration for others, since we all suffer at one time or another.

This method of looking at the bigger picture is something my mother mastered and taught me. And this system works for me. I have no doubt it will work for you, too. Whenever we focus on the heart of the matter, we will hear powerful truths from our experiences. Our intense feeling of love and concern for others reflect God's way for us. This focus on others, like Da Vinci's focus on his art, might help us see the bigger picture. When we look closer into other's experiences and encourage them, it will move us forward emotionally. In this way, we all become masters like Da Vinci. By imitating his obsessive study of details, we too can create the most beautiful canvas possible in our own lives.
About Catherine Nagle: Catherine grew up in Philadelphia with 16 brothers and sisters, reared by loving, old school Italian parents. Catherine's artist father's works graced churches and public buildings; her mother was a full-time homemaker. A professional hairdresser, Catherine worked in various salons while studying the Bible and pursuing spiritual growth through courses, seminars, lectures, works of Marianne Williamson, and conferences, including the National Theology of the Body Congress. She is also an Ambassador of the Society of Emotional Intelligence. The mother of two children and now a grandmother, Catherine lives in Pennsylvania with her husband and son. She is the Author of Imprinted Wisdom.