"What do women want?" asks Robert Dubac, who wrote and acted in his one-person role of The Male Intellect: An Oxymoron. It pinpoints the differences between the sexes and is currently playing in Detroit, Mich. Furthermore, it begs the question, are women in business equal to men in business?
"Why can't a woman be more like a man?" sings Rex Harrison in his role of Henry Higgins in the My Fair Lady musical. "Men are so honest, so thoroughly square; Eternally noble, historically fair."
I have been asking the same question about women who join business organizations that cater to the fairer sex. That is because it may inadvertently shelter them from the experiences they need to compete in a male-dominated corporate and entrepreneurial environment.
"We do not shelter our members at all," says Elsie Gilmore, the founder of Florida-based Women With Moxie. "We do not have an anti-men policy or philosophy. On the contrary, we simply believe that men and women network differently."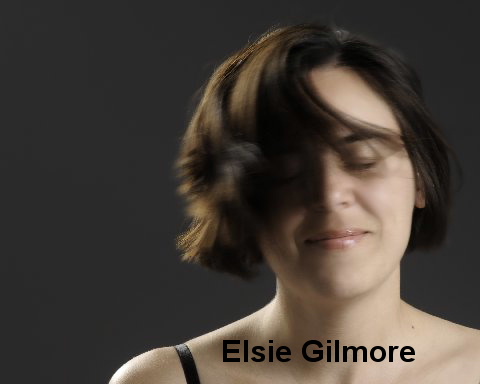 The networking group is expanding to middle-sized cities such as Birmingham, Ala., Salt Lake City, Utah and Rochester, N.Y. "We are offering a great opportunity to bolster your business and create a sense of community among local business women," Gilmore says.
Puzzled by Eliza Doolittle (played by Audrey Hepburn), Higgins continues to lament about women, "Why do they do everything their mothers do? Why don't they grow up like their father instead?"
So I asked Whilly Bermudez about Higgins' song and if the women's only business brunch he recently hosted in Coral Gables, Fla. is counter productive. Does it keep women in their comfort zones and deter them from breaking through the glass ceiling?
"Of course I disagree," He replied. "In a trend that researchers call 'the rise of wives,' women are increasingly better-educated than their husbands and have emerged as the dominant income-provider in one of five marriages."
But in a seeming contradiction, he also said, "Women can go until eternity talking and venting on us men - but unless you have the male perspective live and handy to shed some light - it's the same as nothing."
Bermudas is also a candidate for state representative of Florida's 116 district, running on the Republican ticket.
Moxie's Gilmore says there will always be certain industries and people that are not friendly toward women. However, she adds, "I think there are industries, and people that aren't always as welcoming to men."
She says, "That sort of situation will always exist -- whether it be gender based or race based or age based." But she believes that competence trumps all else. "Overall, however, I think the playing field is pretty level, especially if you are particularly adept in your field."
Meanwhile, the U.S. Small Business Administration notes that more women are starting small businesses than men. Part of the agency's advocacy for women includes funding of Women's Business Centers. SBA also targets women to get 5 percent of the 23 percent of no-bid federal contacts set aside for small businesses. Moreover it gives grants to microlenders, some of which categorize women as an underserved group, making them eligible for loans.
"It would be easy to blame failure on being a woman or being black or being older," Moxie's Gilmore says. "But in reality, we each make our own destiny."
Yet, in his A Hymn to Him, Higgins sings, "Why can't a woman be like me?"
I am an advocate for women in business. In fact, I am married to a talented woman who was also my business partner.
She proofread this piece for grammatical errors, not for content.

Jerry Chautin is a volunteer SCORE business counselor, business columnist and SBA's 2006 national "Journalist of the Year" award winner, tenonline.org/sref/jc1bio.html. He is a former entrepreneur, commercial mortgage banker and business lender.
Related
Popular in the Community