The innocence movement has largely left women behind. While men and women count themselves among the lawyers and crusaders who free the innocent, exonerated American women are few -- 111 in all.
Women tally fewer than eight percent of the 1,371 known U.S. exonerations listed in the National Registry of Exonerations. So far this year, 35 men have been exonerated and only five women. The gap last year was even greater: 81 men and nine women.
To be sure, fewer women enter prison than men. The Bureau of Justice Statistics shows that women make up less than 7 percent of the prison population. But for offenses where the stakes of innocence are higher -- violent crimes that typically carry longer sentences -- they are more evenly distributed between men and women. In 2011, 37 percent of women prisoners and 54 percent of men prisoners were serving time for violent offenses.
While most exonerations involve a crime where someone else is responsible, this often does not hold true in women's cases. For the majority of female exonerations, no crime occurred in the case at all. Many wrongfully convicted women are simply guilty of being present when something went wrong. And proving their innocence is another matter. Unlike hundreds of men's cases, DNA evidence rarely signals a woman's innocence, playing a role in only seven known female cases.
In 2011, I researched cases for the Medill Justice Project, a journalism organization at Northwestern University where students investigate potentially wrongful convictions. The project has contributed to the exonerations of several prisoners -- all male.
Out of the hundreds of letters I received from prisoners seeking help, women penned a few of them. Their cases would grip me.
One day I was talking to a lawyer about his former client, a male prisoner claiming innocence. The case wasn't very strong, he told me. I asked if there was someone whose case I should consider instead.
She was a suburban Chicago mother of two serving a 20-year sentence for murder.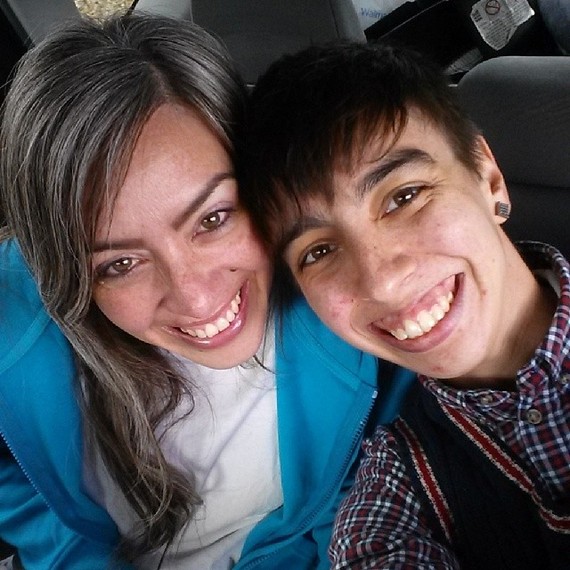 Former prisoner Jennifer Del Prete's first "selfie" with daughter after being released April 30, 2014. (Photo by Tia Pearl Del Prete)
When the lawyer told me hers was a shaken baby case, I cringed. Our project had a policy not to take such cases. They pose many challenges -- the topic of alleged baby murder being foremost. Difficult to investigate, they hinge on medical evidence, science and rivaling expert witnesses. But given the growing skepticism around criminal convictions based on shaken baby syndrome as a diagnosis, I proceeded.
I reached one of Del Prete's lawyers by phone. She immediately told me: "This is the case that keeps me up at night."
After vetting her case further, I pushed our project to investigate. Months later, a team of students were assigned to it. They filed public records requests and sought medical evidence. Now, about two years later, Del Prete, 43, has returned to her children.
Released April 30 in a rare order, she is free on bond while a state appeal persists. This comes in the wake of a 97-page ruling in January in which a federal judge wrote no reasonable jury would have found Del Prete of murder had all the evidence been known today.
The key evidence in Del Prete's case was a piece of paper: a 2003 letter that had never been turned over to her lawyers. In the note, a police detective warned the medical director who examined the infant (she later became the prosecution's expert witness) that the forensic pathologist had significant doubts about shaken baby syndrome. The letter was buried in a hefty package of police records. I took a first pass at the stack, halting when I read the letter.
It became clear that Del Prete, like many other wrongfully convicted women, was the victim of a tunnel-vision investigation turned situational prosecution. Since her trial, medical evidence has shown the 3 ½-month-old under her care had pre-existing conditions mimicking shaken baby syndrome.
Del Prete now awaits exoneration. She joins a sorority of other wrongfully convicted women who have carved out a space for themselves in the innocence community. The nascent Women's Project, part of the flagship Center on Wrongful Convictions in Chicago, exclusively represents women prisoners and monitors cases across the country.
Earlier this year, the project hosted the largest gathering of female exonerees, many mothers or caretakers. In more than half of known female exonerations, the women were convicted of killing a family member or loved one. Kristine Bunch, an Indiana mother exonerated of murdering her 3-year-old son after an accidental home trailer fire, put it this way: "As soon as you walk in those doors, you're labeled a baby killer."
For 10 years, Del Prete has suffered this label. But the label that matters the most remains. She is the woman whose case keeps people up at night.
An earlier version of this commentary was originally published on Chicago Public Media and NPR affiliate WBEZ's Exoneree Diaries blog at www.wbez.org.
Related
Popular in the Community