Are you making game-changing innovations in sustainable chemistry? If so, we want to meet you! Through November 10, The LAUNCH Chemistry Innovation Challenge is calling for innovators, entrepreneurs, companies, and organizations to enable predictive chemical design through innovative applications of data in chemistry.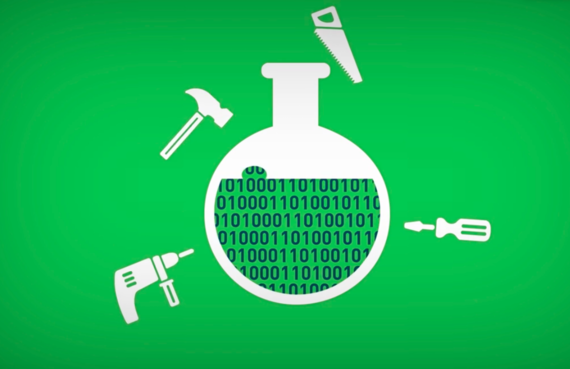 Click here to watch video.
The challenge is a collaboration between LAUNCH, the American Chemical Society (ACS) Green Chemistry Institute®, and NIKE, Inc. to advance predictive design through four innovation areas: data generation, access, integration, and analysis and application. If you know chemistry innovators, encourage them to apply to our innovation challenge, introduce them to us using #LAUNCHChemistry on social media, or email us at chemistrychallenge@launch.org.
"We've seen how our data revolution has transformed the way we think about economies and markets and genetics and our planet," says Todd Khozein, Co-Founder of LAUNCH. "I'm excited to see what we can find in chemistry so we can enable an entire generation of manufacturing that sees deep into the future of the things they will make."
On August 2, the White House Office of Science and Technology Policy highlighted this LAUNCH Chemistry Innovation Challenge in conjunction with the 5th anniversary of the Materials Genome Initiative (MGI). President Obama announced MGI in June 2011 to accelerate the development and deployment of new materials.
"Innovation in smarter chemistry will support our goals of reducing our environmental impacts, creating high-performance materials and ultimately working toward a closed-loop future," said Cyrus Wadia, VP, Sustainable Business & Innovation, NIKE, Inc. "Breakthroughs in our industry often require the application of new technologies and ideas, and we believe advances in how we generate and use data have the potential to positively transform our business while allowing us to collaborate more effectively with other companies and organizations."
"High fidelity data is essential in moving science and engineering forward and, at the moment in sustainable and green chemistry, we only have a partial data set available to us," says David Constable, Director of the ACS Green Chemistry Institute®. "This LAUNCH challenge is focusing on the development of a more complete ecosystem of data that furthers our understanding and ability to make better decisions about the technical performance, use, hazards and risks of chemicals in products from the perspective of wanting to make products that are more sustainable. We are hoping to generate new ways of thinking about collecting, curating, visualizing, and applying key data and information that is broadly available and more easily applied to the grand challenges of sustainability," Constable adds.
Share your game-changing ideas with us by November 10 at 5pmEST.

Matt Scott and Neisan Massarrat contributed to this post.
REAL LIFE. REAL NEWS. REAL VOICES.
Help us tell more of the stories that matter from voices that too often remain unheard.