This election, it is estimated that one in six eligible voters has a disability. In fact, the disability community not only makes up the country's largest voting bloc, but it also composes the country's largest minority, a diverse and complex minority that covers all races, ages, gender identities, sexual orientations, and religions. The disability community has made amazing efforts in this election to bring attention to the power of our intersectional, powerful community and to inform politicians that we are not only a powerful voting bloc, but that we are not a monolith, and that we have very diverse and nuanced policy interests. The best way we can do this is to take hold of our right, and our responsibility, to get out the vote on Nov. 8.
So, you're a voter with a disability, and you are ready and motivated to cast your ballot. What do you need to know? What are your rights? What happens if you encounter an access barrier? And what resources are out there that can help you use your right to cast a private and independent ballot for the candidates of your choice?
Everybody should have a clear understanding of their voting rights. However, voting is one of those civic duties that we sometimes neglect to educate ourselves on until close to Election Day. Have no fear! There are a number of resources available to you in simple, clear language that can help you understand the laws surrounding voting and answer questions you have on issues ranging from voter identification laws and requirements, to who can assist you with casting your ballot, to challenges of voter competence.
The U.S. Election Assistance Commission has a "Your Federal Voting Rights" braille brochure and card in large-print PDF that provides a very simple overview of your rights as a voter with a disability. You can access other EAC voting accessibility resources here.
A survey of the 2012 November General Election conducted by Doug Kruse and Lisa Schur of Rutgers University found that 30 percent of voters with disabilities and 8 percent of voters without disabilities encountered at least one difficulty in casting their ballot. So, what should you do if you encounter a challenge or barrier in casting your vote?
Step 2: Know that you have real-time options to help you address these challenges and cast your ballot.
There are a number of national and state-level hotlines available to all voters, staffed by attorneys who can help to address any challenges or barriers to your vote, on election day and during early voting. These hotlines include general voting hotlines run by the Election Protection Coalition, which can help voters with any questions or challenges in a number of languages, and state-level Protection & Advocacy hotlines that are dedicated specifically to assisting voters with disabilities.
General Voter Hotlines: The Election Protection Coalition, a nonpartisan coalition that works year-round to protect your right to vote, facilitates a number of hotlines that provide guidance and information to callers facing any sort of problem or complication at the polls, or who simply have questions about their voting rights. They provide the following hotlines:
Disability-Specific Hotlines: According to the National Disability Rights Network, Protection and Advocacy agencies (P&As) "have the authority to provide legal representation and other advocacy services, all under federal and state laws, to all people with disabilities." Many of these state-level P&As run voter assistance hotlines specifically to assist voters with disabilities who encounter challenges or have questions at the polls. These hotlines are specialized to address challenges that particularly affect voters with disabilities, such as inaccessible polling places or challenges to voter competency. You can access a directory of these hotlines by state here.
The Arc, a grassroots-led disability organization for people with intellectual and developmental disabilities, also offers a Voter Support Service that is available online and as a phone application available for free on Google Play and the App Store. This app can help you report problems or ask for assistance at a polling place and help you locate your polling place, and it is facilitated by the Election Protection Coalition.
By now, you're ready to go to the polls, you're educated on your voting rights, and equipped to address possible challenges to getting out your vote! However, with all of the media coverage of this election, you can't remember where each candidate stands on policies and issues that affect the disability community. The American Association of People with Disabilities, which runs the disability election campaign #RevUP, and the National Council on Independent Living teamed up to create a Presidential Candidate Questionnaire that has been completed by the Trump, Clinton, and Stein campaigns. This questionnaire includes questions on topics ranging from employment to civil rights, health care to housing. You can access the Clinton campaign's answer's here, the Trump campaign's answers here, the Stein campaign's answers here, and a comparison of the campaigns' answers here.
Now you're ready, you're educated, and it's time to go to the polls. What about your ride to the polls? If you are in need of an accessible ride to the polls, you should check out Carpool Vote, a nationwide election ride-share program. Carpool Vote recently rolled out accessibility changes to their website to make it more user-friendly for voters with disabilities. It has been tested for compatibility with screen readers, and its features include pairing riders with mobility devices to drivers with specifically adapted vehicles, notifying drivers of a rider's accommodation needs, and pairing senior voters and voters with disabilities with Carpool Vote's partner organizations whenever possible.
At this point in the election, so many of us have become exhausted by the constant media coverage that we are overwhelmed and ready for election day to be over. Let's not forget that not only is our right to cast a private and independent ballot to elect our country's leadership an awesome opportunity for civic participation, but it can be really fun, too! Voting is a simple, patriotic way for everyday Americans to have a say in the way they want their country to be run and represented, and participating in this act shows that you care about your country and your community. You should be proud of casting your ballot and share it with the world (maybe just don't take a selfie with your ballot, as that's illegal in some states).
Here are some ideas about how you can motivate yourself and others to get out the disability vote!
Get involved on social media! This election, there have been a number of great disability-led social media campaigns that are facilitating discussion around the voting power of the disability community. Two of these campaigns, The #RevUP campaign by AAPD and #CriptheVote, run by Disability Visibility Project and Disability Thinking, have generated a lot of buzz on social media and offer great opportunities to connect with other members of the disability community to talk about the disability vote and the power of our community. Connect with these campaigns on social media:
Twitter: Follow @AAPD, and @DisVisibility, @AndrewPulrang, and @GreggBeratan (co-founders of #CriptheVote) and use the hashtags #RevUP and #CriptheVote.
On Election Night, #CriptheVote will be holding a live-tweet of election night coverage starting at 8 PM EST/5 PM PST. Join in by following #CriptheVote on Twitter!
Take a selfie with your "I Voted" Sticker! You used your right to vote and cast your ballot, and you should be proud of taking part in this important civic responsibility! Now it's time to have some fun. Once you're done voting, take a picture of yourself with your "I Voted" sticker and share it with your friends and family to encourage them to get out and vote as well!
Get involved with disability voting rights! You've voted and you've celebrated. Now what? While we've made a lot of progress in this election in recognizing the power of the disability voting bloc, we still have a lot of issues to address with the disability vote, issues such as inaccessible polling places, challenges to disabled voters, problematic voter identification laws, inaccessible election information, and most importantly, the need to sustain the momentum that the disability community has built up during this election. Stay engaged beyond November 8. Continue to follow campaigns like #RevUP, which will be building state-level disability voting coalitions beyond election day. For more information and resources on fighting for disability voting rights, visit the National Council on Independent Living's Voting Rights Subcommittee webpage, which offers a wealth of resources on fighting for the voting rights of the disability voting bloc.
"Vote as if your life depends on it, because it does!" ― Justin Dart, Jr., Father of the Americans with Disabilities Act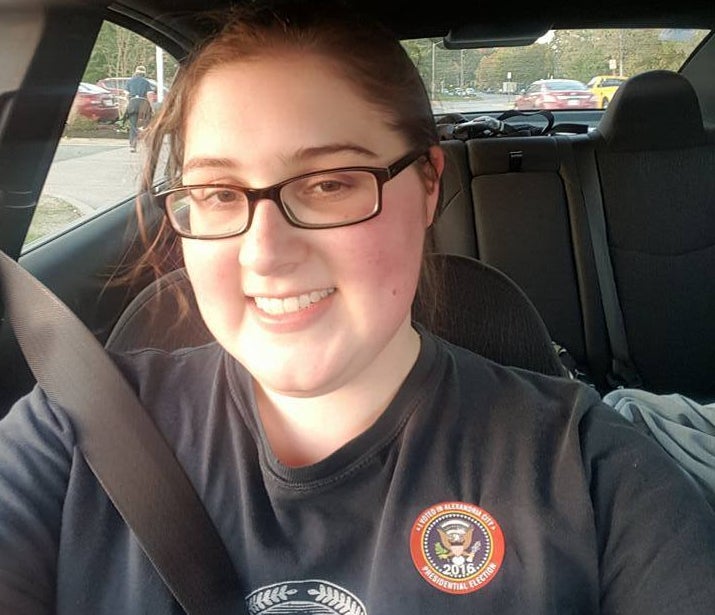 Updated 11/07/2016 to include link to Stein campaign's answers to AAPD/NCIL #RevUp Presidential Questionnaire.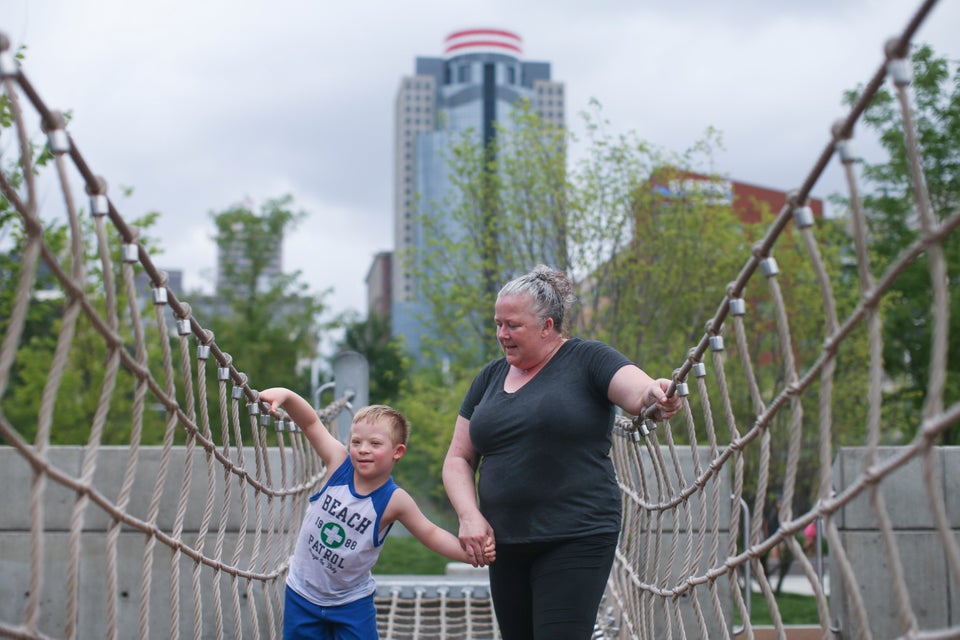 10 Best States For People With Disabilities