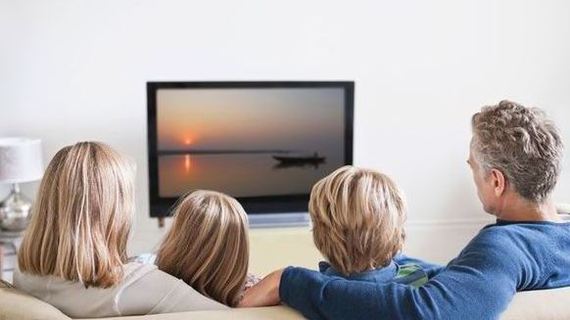 Right now in our nation's capital, bureaucrats are pushing a new plan that would fundamentally change television and, more importantly, jeopardize your family's privacy. The Federal Communications Commission (FCC) and Google want to attach a new all-in-one box to your TV set. The FCC believes this change will make the marketplace more competitive and allow third party companies -- like Google, Apple, and Amazon - to replace the current set-top boxes from your cable provider.
The new box would bundle your streaming options with your cable channels in one place. Proponents of this proposal claim it will lower costs for consumers. More options along with more convenience at a lower cost -- what's not to like? Well, there is a catch.
What the FCC and friends fail to point out is the host of privacy and Internet safety concerns this box would create for consumers. Specifically, this box would allow its makers to gather data about what you watch -- and what your family watches too.
There are multiple problems with this new system. First, it will allow advertisers to target ads for very specific audiences -- and not the ads we're accustomed to seeing on highly regulated broadcast and cable channels. Instead, the FCC's Set-Top Box proposal would result in pushing the ads now on the internet onto your television -- where your family could suddenly be watching unregulated products that could come from anywhere in the world. According to polling from Digital Citizens Alliance, an Internet safety group focused on consumers' online safety, 73% of Americans are opposed to this type of advertising showing up on their television sets.
Next, the all-in-one box outlined in this proposal would give tech companies like Google an enormous amount of information about our children's activities and behavior - valuable information that these companies can then use to market and potentially make money off of ads. When it comes to kids, this type of data mining is controversial and has resulted in a significant amount of push back against Google, whose track record on this issue is less than stellar.
The Electronic Frontier Foundation (EFF) -- a consumer advocacy group Google itself funded - filed a complaint with federal regulators about Google for "collecting and data mining school children's personal information, including their Internet searches."
In the complaint to the Federal Trade Commission, the EFF says "when students are logged in to their Google for Education accounts, student personal information in the form of data about their use of non-educational Google services is collected, maintained, and used by Google for its own benefit, unrelated to authorized educational or school purposes."
Additionally, in 2014, a class action suit was filed against Google accusing the company of going over a "creepy line" by gathering information from Apps for Education users that, Education Week reported "could be used for such purposes as targeted advertising."
With Google's track record handling children's data in the past, it's questionable why Washington regulators are trusting them with the personal information of our families. It is imperative for you as parents, and your children, that the FCC take these Internet safety concerns seriously. Any plan that puts the privacy of consumers, especially children, at risk, should not be rushed through by Federal regulators.
If you are concerned about this proposal as I am, now is the time to make your voice heard. The FCC is now asking for public comments. We have a chance to make ourselves heard here, and if you want to comment you should let the FCC know by going to their website and letting them know before the deadline on May 23rd.

Takeaway tips:
• Are your Internet searches child-friendly?
• Would you mind your kids viewing ads targeted for you?
• Think holidays. If you were shopping for a specific item, it could show up as you are all watching television together.
• Be proactive, every voice counts.