This November, Pancreatic Cancer Awareness Month, we are urging the nation to demand better for patients by learning the risk factors and symptoms associated with the disease. Why?
Because pancreatic cancer is the only major cancer where survival rates are in the single digits – just 9 percent of people with the disease survive longer than five years. This year, more than 53,000 Americans will be diagnosed with pancreatic cancer. That's more than 145 people who will hear the news every single day.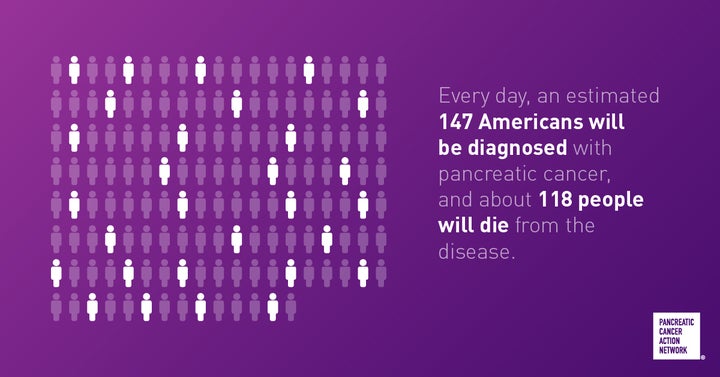 There is no screening test or early detection methods for pancreatic cancer. Most patients are diagnosed when the disease has spread outside of the pancreas and surgery is no longer an option. However, the chances of survival increase tenfold if a patient is diagnosed in time for surgery.
Education and awareness are crucial steps in combating the world's toughest cancer. Better progress for pancreatic cancer starts with disease education, which results in earlier detection and more treatment options.
What can you do to demand better for patients and for survival? Take this quick 10-question Risk Assessment Test. Then, share what you learn with your friends, family and your network on social media.
Once you know your risk, learn more about the other ways you can stand with the Pancreatic Cancer Action Network (PanCAN) this month to demand better for patients.
Thank you for helping us raise awareness as we fight to double survival by 2020 and demand better for pancreatic cancer patients and their loved ones.
Support HuffPost
The Stakes Have Never Been Higher
Related
Popular in the Community