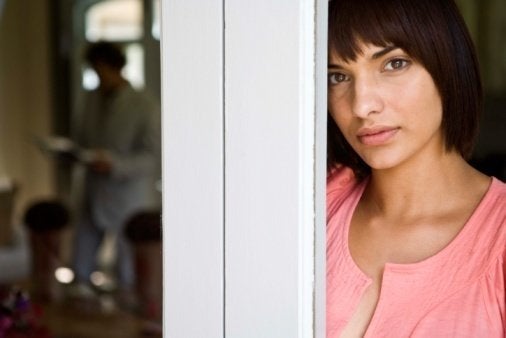 Melissa Weiss was in her twenties, working in the fashion business in New York City, when she noticed a strange and consistent swelling in her abdomen. Thinking maybe she was putting on weight, she tried a series of diets to make it go away. When instead of subsiding, the bump grew, Weiss got seriously nervous. She visited several doctors who wrote it off as bloating. Finally, one doctor suggested she get a sonogram, and eventually diagnosed Weiss with ovarian cancer.
Ovarian (or "OV") cancer is referred to as the silent killer. The symptoms are often vague and subtle, making the disease difficult to diagnose until late stages, when it is very hard to survive. Thus, though OV accounts for only 3 percent of all cancers, it is the fifth leading cause of cancer-related deaths in women.
"For the longest time ovarian cancer has been the ugly sister to breast cancer," said OB GYN oncologist Dr. Ann Marie Beddoe. Beddoe traveled to New York City in August to speak alongside Weiss and a group of women about a partnership between the Ovarian Cancer Research Fund (OCRF) and Seventh Generation, a seller of eco-friendly household products including organic tampons.
In honor of Ovarian Cancer Awareness month this September, Seventh Generation is hosting its second annual Let's Talk ... Period campaign. The company will donate $1 to the research fund for every person that registers on its website, up to $10,000. The funds will go toward supporting women who have been diagnosed with OV cancer, and raising awareness through educational programs.
Though ovarian cancer affects over 21,000 women each year, many people are unaware of the severity of the disease, partially because it's still seen as a taboo subject in our culture.
"As women we talk about everything under the sun, except what's going on 'down there,'" said Sheila Hollender, the women's health advocate for Seventh Generation. We've gotten the word about breast cancer out, and now it's time to elevate awareness about ovarian cancer, said Beddoe.
A Quick Look at Ovarian Cancer:
What are the symptoms?: Common symptoms include bloating, pelvic and/or abdominal pain, difficulty eating or feeling full quickly, and frequent or urgent urinary symptoms, according to OCRF.
Who gets it?: Ovarian cancer is the leading cause of death from gynecologic cancers in the U.S. Chances of getting OV cancer increase with age; most diagnosed women are menopausal or post-menopausal.
How do I know if I have it?: A Pap test is not sufficient for early-detection of ovarian cancer. Doctors have yet to find a screening test that is effective for detecting the cancer in the early stages. If you are suspicious that something is wrong, or have a history of OV cancer, ask for a rectal exam and sonogram in addition to a Pap test.
Can you prevent it?: One theory, explained Beddoe, is the more ovulations a women has had, the more predisposed she is to OV cancer, as the ovaries are "at rest" when not ovulating. Therefore, taking birth control or having many children can lower the risk of developing ovarian cancer.
For women with BRCA gene changes, experts recommend considering surgery to remove the ovaries between ages 35 and 40 or when a woman is dong having children. This preventative surgery greatly reduces the risk of developing OV cancer.
Signs and symptoms of ovarian cancer are hard to look out for, because they're not specific to OV. Statistics show that only 1 in 100 women reporting these unspecific symptoms are later diagnosed with ovarian cancer.
"There's a very fine line in determining when you become a hypochondriac, and when you really empower yourself," Beddoe said.
For the thousands of women who, like Weiss, experience symptoms that are in fact an indication of ovarian cancer, being aware, talking your doctor and advocating for your own health can make all the difference.