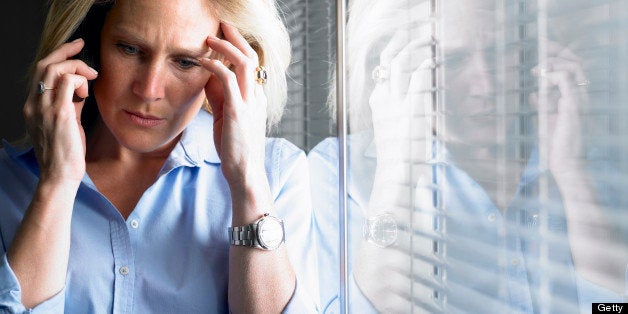 No one is prepared for the journey of dementia. Early on, while symptoms are still mild, you both may still be doing ok. But then comes the time, when there are simply too many challenges needing to be addressed every day. You become exhausted and not sure how you can take one more day of this endless ride into the unknown. Of course, you keep going because you have no choice but your health starts to suffer. You may become depressed and resentful. You are grieving and you wonder why. And you hope for something to relieve your distress.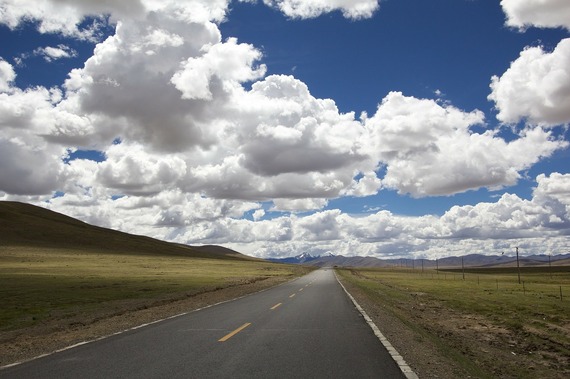 Mindfulness, the practice of being aware of the present moment, on purpose, and without judgment, may be just what you need. Mindfulness is an ancient practice that got a second wind with Jon Kabat-Zinn's Mindfulness-Based Stress Reduction (MBSR) program, a training that has now been taken by hundreds of thousand people and has been the subject of many scientific studies. Mindfulness has been touted as a miracle solution for a multitude of contemporary ills including chronic stress, depression, anxiety, and psychosomatic illnesses. And it is true that it has provided solace to many looking for a way through their suffering. Mindfulness also happens to be a salvation for caregivers facing the ongoing stress from caring for a loved one with dementia.
How does it work you may wonder? If you have a few minutes, you can get a taste right now. Close your eyes and start paying attention to your breath and do just that. You need not change anything. Only watch each new breath as it comes and goes. If thoughts arise, as they inevitably will, notice the thought, and then return to the breath. Do this until you get a sense of what it feels like to drop down from your habitual way of thinking, to this new experiencing of the breath, moment to moment.
Sounds simple enough? Mindfulness is indeed rather straightforward. There are many variations on the simple practice you just did, but the basic idea remains the same. You want to train your mind to show up for the immediate experience of the present moment. Each time, you are taking care of your brain and relieving the stress that has become an ongoing part of your daily life as a caregiver. Research done at the University of California, San Francisco, has shown that chronic stress from dementia caregiving contributes to premature aging, down to the cellular level. What this means is your unattended stress is making you age at a faster rate than normal. The same research team also showed the reparative effect of mindfulness practice on the telomeres, the protective caps at the end of our chromosomes, that prevent us from aging prematurely.
There is another reason mindfulness practice can be a game changer for dementia caregivers. Mindfulness can also help you provide care for your loved one with greater ease. Here are a few reasons why:
Mindfulness helps cut down one's natural tendency to react. Instead, it helps us slow down our response, so that we come across as consistently more calm and prepared for each moment, each interaction with our loved one. That kind of steady presence is just what the person with dementia needs. When presented with a challenging behavior, we will be less likely to exacerbate the upset with our own anxiety or reactivity.
Mindfulness helps us shift from our habitual, task-oriented mode to a new way of 'being' that makes room for the other person to also be. Let say I approach the person with the idea of getting him dressed for a doctor's appointment, and I don't bother taking the time to first ask how he is doing. Or in the case of someone who is no longer able to speak, I do not stop to notice the subtle clues that he may signal through his body language or emotional vibes. It may be that he is very tired and need time to slowly wake up. Or he may need to go to the bathroom. Or he may be thirsty. If we don't train our mind to pause and set aside our own agenda, we will miss the immediacy of such needs, and compromise our chance of a successful interaction.
Mindfulness encompasses loving kindness, a heart-centered practice that helps ready us for the intense emotional challenges down dementia lane. When the person doesn't behave like their old self, or when they no longer recognize us, we may find ourselves pushed against a wall we did even know existed. Love is supposed to be reciprocal. What happens when our loved one stops showing us the love we have been conditioned to expect, when they meet our gaze with indifference, or when they tell us to go to hell? Dementia is an invitation for us to discover the true meaning of unconditional love, using mindfulness and loving kindness as gateway practices.
Related