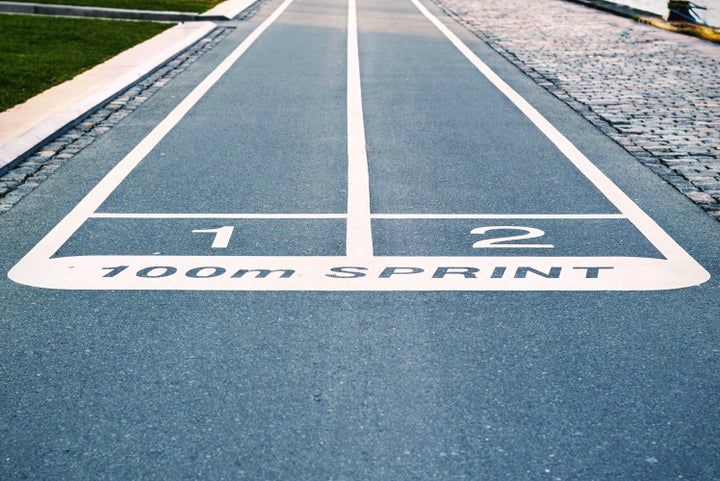 We've all been there. The moment you realize that you're doing something that is not in your best interest — and then continue to do it, over and over again, sometimes for weeks, other times for years. Until one day you reach your breaking point and feel you have no other option than to make a radically different choice to end the unpleasantness you are experiencing. (Many times, this process is rather dramatic and can be also known as a breakdown, meltdown, burnout, depression or in some cases a mid-life crisis.)
If you are like most people, there is normally a huge time gap between having the awareness that what you are choosing/doing isn't working for you, and acting to alter or stop it in order to create a future that is different from the past. And for most people, there really isn't much in-between, it's an all or nothing pattern: Do it until it becomes unbearable.
We are not always talking huge life issues either. It could be eating a food you know won't agree with your belly, staying up late to watch one more episode of your new favorite show, being absorbed in your mobile device when you're with loved ones, not expressing yourself, or staying in relationship with a toxic person or work team. The list of examples is endless.
The point is each day everyone makes a few choices that sabotage their desired outcomes. (Even the most awake, balanced people do this.) And each day you watch yourself over and over again make the same choices and have the same conversation in your head about it, "I can't believe I ate that", "I should have gone to bed earlier", "Why did I keep my phone out for that", "I wish I would have said that instead", "I let him/her talk to me that way again".
Then the next day, you do it all over again. Until you have a health issue, a resentment issue, a relationship issue, or until the work team dynamic becomes so bad you are driven to leave. What if it were possible to be "done" without high drama or need for drastic action? What if you could decide in advance what your breaking point is, so rather than being surprised when you reach it, you see it coming and even plan for its arrival?
What if it were as simple as asking yourself this powerful question: "Am I done yet?"
What if you could define that limit before you get there and ask yourself — what does being done look like? "I will continue to eat this until my cholesterol reaches a certain level", "When I need 4 cups of coffee to wake up — that's how I'll know I stayed up too late", "I will withhold my emotion only 100 more times".
You know you are done when the unpleasantness of what you are experiencing is beyond tolerable. Most people fear being done, because they don't know what's next. The great news is that there are very few truly unique problems in this world and the odds are highly likely you are not alone being done with whatever it is you're done with — a few conversations with others, and an internet search will likely turn up more resources to support you than feels possible. It's like when you decide to buy a car, and then you start to see that car everywhere. When you've decided you're done, resources will line your path. A future that is different from the past starts with a single question: Are you done yet?
Interested in developing the skill of awareness as a business skill? Learn more at Simple Intentions.
Related
Popular in the Community