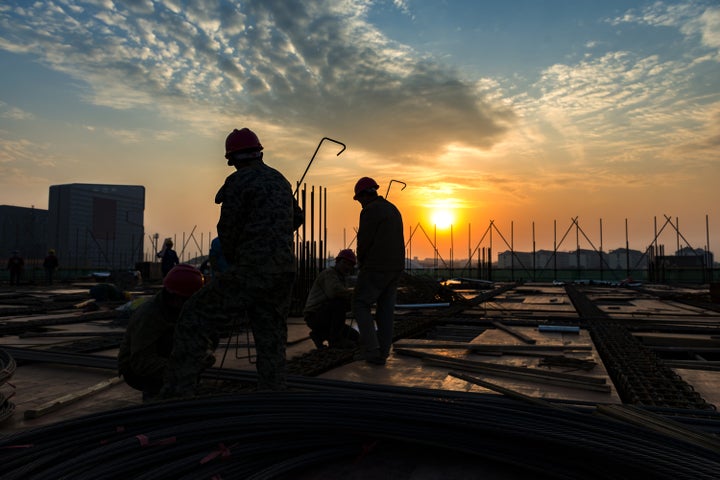 One question I always like to ask construction company leaders is this: "What is your company's most important asset?" Over the last 30-plus years that I've been asking this question, I would say that roughly 100 percent of the responses is "people" (give or take about, oh … 0 percent). And I'm sure this would be the case if the same question were asked of leaders in many other industries. Sometimes it's simply an automatic response, knowing that it's what you're supposed to say. Can you imagine someone pondering the question for a moment, then answering, "Our Kubota L39 skip loader" or perhaps, "Our McCloskey C50 rock crusher?" Of course not. And most leaders believe that people really are their best asset.
The problem is, with no conscious or malicious intent, many leader's actions and behaviors often do not follow that mantra. While the construction culture has changed over the years, leaders continue to exhibit the same behaviors on the jobsite and in the office that hold on to "old school" methods of management and leadership. And these methods are simply not conducive to creating highly motivated and productive crews or project teams. So, what do you need to do?
When you think about how you lead and manage, you need to look at how well you really know your team. Do you regularly engage in conversations with them? Do you talk with them about their families, their interests, or the type of work they prefer to do? Too often employees are simply told what to do, then monitored to see if they do it correctly. Well, shouldn't you expect employees to do the things you direct them to do? Absolutely. But if that is the extent of your engagement with them, then that is precisely what you will get—the exact thing you told them to do. No more. Maybe even less. Getting to know people on a personal level shows you value them. And the more you engage with the crew, the team - everyone - the more they will want to work for you, and not feel like they have to work for you.
SHOW RESPECT TO YOUR PEOPLE
While it is important to have dialogue with the people with whom you work, showing respect is more than just having conversations. It's about acknowledging a person's value to your company and treating people in a way that transcends positions or job titles. In a traditional "boss-worker" relationship there is a tendency, often unintended, to talk down to people. Even the term "worker" can send a message that the person belongs to a different class. "Subordinate" even more so. They're people - people who have very valuable roles and responsibilities with your company. And while job site leaders generally exhibit less overtly demeaning behavior (a.k.a. screaming and hollering) than in years past, disrespect can still be shown by how they talk with people. And it's not about being nice, or soft, or "touchy-feely". It's about being respectful.
Employees who truly feel involved in the construction process will take their performance and sense of ownership and loyalty to a new level. Sure, they're already involved by doing their assigned work, but if you want to raise the level of commitment and buy-in, get them really involved. Even the newest laborer or site engineer on the job can be more involved than they typically are. Ask questions. Ask for their opinion on certain construction processes. Ask if they know a better way. It will let them know how much you value their input, and they won't forget it. Many of the conversations that I remember, even from 20 or 30 years ago, are when my foreman, manager, or a more experienced worker asked my opinion on something. They didn't think they had to have all the answers. They weren't embarrassed or too proud to ask. They didn't always agree with my thoughts, but the fact that they asked gave me a greater sense of value with the company.
So, what is your company's most important asset? Is it your Potain MD 3200 tower crane? Or your new Procore Management software? Take a look at yourself and your leaders. Think about ways you can change your interactions with your crew or your department. Talk with them, involve them, and find new ways to show them how they bring value to your company.
Think back when you were the new employee. Didn't you want to be valued and listened to? People want to know that they are important to the team they are working with and leaders often sincerely believe that they are; they just need to make sure their behaviors are communicating that.
If employees don't feel they are important to the company, they will perform average work or eventually leave. Many actions that leaders can take to show value simply become a part of their daily work and interactions with their crew. Occasionally it may take a little additional time and effort.
But isn't it worth investing some extra time in our most important asset?
About the author: Raised on a wheat farm in western Kansas, Bob has always been driven by the idea of getting a little better every day. He has over 30 years' experience in the construction industry as a project manager, human resources manager, and training director. As a Partner at HPWP Consulting, Bob has helped numerous organizations create motivating work environments and develop highly effective leaders. Connect with Bob on LinkedIn.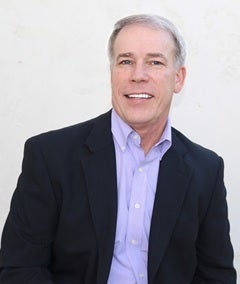 Popular in the Community