A Conversation with Tom Nealon, Chairman and CEO of the American Liver Foundation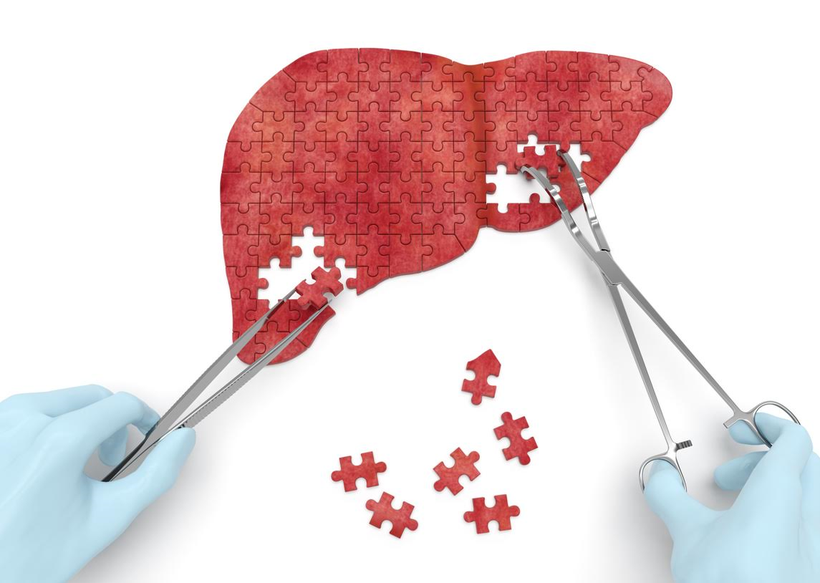 Nearly three-fourths of people who have hepatitis are unaware of their infection and are not receiving treatment, according to the Centers for Disease Control and Prevention (CDC).  That is why each May health officials and healthcare systems across the country recognize Hepatitis Awareness Month.
There are three types of hepatitis that are each caused by three different viruses. While they have common symptoms, the ways they are spread and their effect on the liver differs. "Hepatitis" means inflammation of the liver, which is a symptom that every type of hepatitis has in common. Viral hepatitis is caused by specific viruses, Hepatitis A, B and C. For brief overview of the three types of hepatitis, click here.  
I spoke with Tom Nealon, CEO of the American Liver Foundation, a national non-profit that promotes liver health and disease prevention, to discuss the impact that hepatitis has across America and why this awareness month matters.
How many Americans are affected by hepatitis? Do treatments differ and what are the challenges with access to care?
Approximately, 3.5 million Americans are currently living with HCV and about half of them are not aware they are infected. Baby boomers, born from 1945 – 1965, are at the highest risk for HCV and the CDC recommends that all baby boomers get tested for HCV. According to CDC estimates, there are currently between 850,000 – 2.2 million Americans with chronic HBC. In 2014, an estimated 2,500 Americans contracted new cases of HAV from foodborne outbreaks and marks the lowest rates of the virus seen in the U.S. in 40 years. Since the HAV vaccine was released in 1995, rates of HAV have dropped sharply across the country. The treatments for each type of hepatitis differ radically. For both HAV and acute HBV, doctors typically recommend rest, avoiding alcohol and taking over the counter medicine to treat the symptoms. However for chronic HBV, there are several medications available for patients. The treatment landscape for chronic HCV has significantly changed in the last five years. From only a handful of treatment options on the market in 2011, there are now 17 FDA approved medications for HCV. With the tremendous advances made in the range and efficacy of treatments, the number of people who are completely cured from HCV has greatly increased.
How contagious is each type of hepatitis? 
Hepatitis A, B and C are all contagious. There are vaccines available for HAV and HBV that can help protect you from infection. The HAV vaccination is given in two doses six months apart, while the HBV vaccine is given in three doses, with the first two one month apart and the final dose six months later. There is no vaccine currently available for HCV prevention, but research is underway to develop one. With the treatments available now, most patients with HCV can now be completely cured of the virus.
To help put this disease into context, can you describe how important the liver is to the human body?
The liver is incredibly important. It is the second largest organ in your body and the liver performs many essential jobs. It processes what you eat and drink into energy and nutrients your body can use. The liver also purifies your blood by removing harmful substances.
Hepatitis C is now the leading cause of liver failure and transplant in the U.S. What options are there for individuals who find that they have a late stage infection? 
As I mentioned, the medical advances in treating HCV have been incredible in recent years which provides patients who may be at late stage of infection a much better chance to be cured of the virus completely. The costs to treat and cure continue to drop, as more medications enter the market. We have a special section on our website to help find patient support resources for access and financial assistance for treatment.
Are there any tips you could share for family members of hepatitis sufferers on how to care for a loved one who has liver disease? 
It is important for anyone with HBV and HCV to regularly visit a hepatologist, or liver disease specialist, to ensure they are getting the best treatment. For patients with HCV, a hepatologist can help patients map out a path to a cure for the infection with a targeted treatment option. Given how contagious hepatitis can be, it is also wise for family members of those with hepatitis to get tested themselves. Medicare and most insurance providers will cover the cost for a one time screening test for HCV, if ordered by your primary care doctor. Overall, it is critical that if you think you or a loved one may be at risk for HCV to get tested or encourage them to get tested. HCV is symptom free until the late stages, so you must never underestimate your risk.
What is the ALF doing this month to help raise awareness? 
ALF has developed a suite of materials in recognition of Hepatitis Awareness Month to encourage people to learn what can be done to help prevent the spread of hepatitis and a social media campaign aimed to help people become #hepaware. Local ALF divisions are facilitating testing events across the country, we encourage everyone to take a look at the resources we have available in their own community.
Tom Nealon is the Chairman and CEO of the American Liver Foundation. To find your local ALF division, click here. Call the ALF Helpline anytime to speak with a specialist about your liver disease and wellness questions or find local resources and support services. To reach the Helpline, call 1-800-GO-LIVER (1-800-465-4837). You can find more information on the ALF website.
Clorinda Walley is the Executive Director of Good Days, a national, independent 501(c)(3) non-profit charitable organization that provides financial assistance to patients so that they do not have to choose between access to medicine they need and affording everyday living. Since 2003, Good Days has provided more than 800,000 grants and helped more than 500,000 people with access to healthcare resources. For more information about Good Days, visit www.mygooddays.org.
Calling all HuffPost superfans!
Sign up for membership to become a founding member and help shape HuffPost's next chapter
This post was published on the now-closed HuffPost Contributor platform. Contributors control their own work and posted freely to our site. If you need to flag this entry as abusive,
send us an email
.