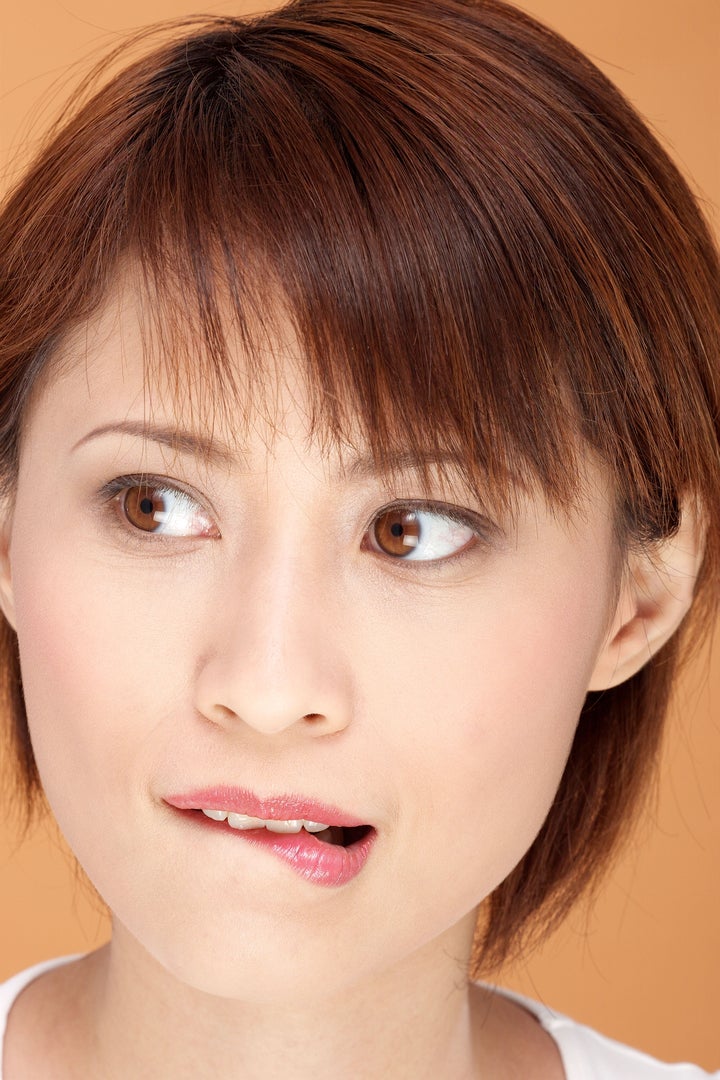 Robin Givens and Syetozar Marinkovic: one day.
Zsa Zsa Gabor and Felipe de Alba: one day.
Britney Spears and Jason Alexander: 55 hours.
Dennis Hopper and Michelle Phillips: eight days.
Cher and Gregg Allman: nine days.
Dennis Rodman and Carmen Electra: nine days.
Ali Landry and Mario Lopez: 14 days.
Drew Barrymore and Jeremy Thomas: 19 days.
Lisa Marie Presley and Nicolas Cage: 3 months.
Renee Zellweger and Kenny Chesney: 4 months.
Jennifer Lopez and Chris Judd: 4 months.

Like certain celebrities, is the duration of your marriage destined to be referred to in terms of weeks or days, rather than years? Is the manner in which we instantly marry and readily divorce threatening to render irrelevant traditional anniversary gift guidelines (one year = paper, five years = wood, 10 years = tin or aluminum) which date back to the middle ages? At that time, the gifts were a symbol of the deepening commitment and investment that a couple put into their marriage. But have commitment and investment in terms of marriage, become outdated and unfashionable?

Answer these 4 financial questions to help determine whether your union is set up for the long road ahead or if you're actually in a drive-thru marriage:

1. Once married, did you or your spouse change the beneficiaries on the retirement accounts and life insurance?

Your 401(k), IRA, and life insurance policy require that you name a beneficiary when you set up an account. Unmarried, childless individuals typically name a parent, sibling, close friend, or favorite charity to receive their assets when they die. One of the first actions a committed, married couple should do is to change all of their beneficiaries to each other. You want to provide for your spouse in case you die. Right? Yes, but only if you expect to be together until death do you part. If you or your spouse are hesitant to transfer future potential financial benefits from your existing beneficiaries to each other, that may be a sign that your marriage is going to be short lived.

2. Have you added your spouse to the deed to your house?

If you owned your house prior to getting married, your name is on the deed. Upon marriage, it is common to have an attorney legally change the deed to reflect joint ownership with your spouse, such as Joint Tenants with Right of Survivorship (JTWROS), and file it with the Registry of Deeds in your county. JTWROS means that if you die, your spouse automatically owns the whole house by operation of law. It is quick, easy, and straightforward. If you don't want your spouse to automatically have your house when you die, it might be a sign that your marriage is sitting on a dead end.

3. Did you change your Health Care Proxy, Living Will, and Powers of Attorney responsibilities to your spouse?

If you are mentally or physically incapacitated and unable to make decisions for yourself, these legal documents empower the person whom you have named to make life and death decisions for you. You should choose someone that you believe truly understands your values and trust to make purposeful, conscientious, difficult decisions. If you are hesitant to give your new spouse the power to manage your assets, pay your bills, advocate for your healthcare, and to act in your best interest in all of your affairs, your marriage might be dead on arrival.

4. Are you putting off "co-mingling"?

A sure sign of a marriage headed in the wrong direction is the need to keep things separate and uncomplicated. In the divorce lexicon, "co-mingled" is a bad word. When something is co-mingled, it means that it no longer belongs to you or to your spouse; it is owned by you both, jointly, as a married couple. In the event of divorce, the co-mingled asset is subject to being split between the two of you. If you are keeping your finances separate and not mingled, chances are you will be mingling with someone other than your spouse soon.