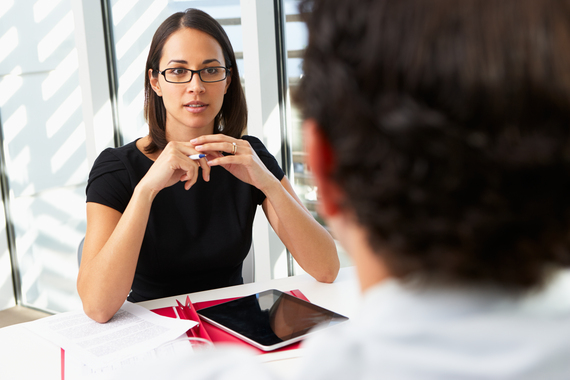 The last time you applied for a job, did you ask about the ventilation, lighting and thermal comfort of the office environment? Probably not, but here's why you should.
Scientific evidence is emerging that proves the connection between the office building environment and how well you think and sleep long after you leave the building. If you're a job seeker who spends considerable time studying the traditional compensation, benefits and organizational culture of your next employment opportunity, add one more item to your list. Make sure you ask about how a company's physical office space can help to maximize work performance.
The Science Behind Your Intuition
We've always assumed that good air, access to daylight and thermally comfortable places were intuitively more productive. Now there is science behind that intuition.
The research by Harvard University shows that people who work in certified green buildings scored higher on cognitive tests. They even slept better at night, influencing how well they performed at work the next day. Earlier research by the same Harvard team found that people who worked in an optimized indoor environment, lower in CO2 and VOC (volatile organic compound) concentrations due to good ventilation, scored 101% better on cognitive tests versus standard office conditions.
The landmark research, sponsored by United Technologies, is changing the conversation about the true potential of green buildings that can improve human performance while delivering important energy and water savings. Indeed, buildings can be effective human resource tools.
Access to nature is another emerging signal for how well people respond to the indoor environment. The growing field of biophilia, how the indoor environment mimics patterns found in nature, can be an important element for offices designed to maximize our performance. The "14 Patterns of Biophilic Design" by Terrapin Bright Green show us how. Biophilic experts like Bill Browning make a strong case that thousands of years of genetic programming make us look for patterns in nature that unconsciously impact our performance -- it turns out we might all be wirelessly programmed for nature.
So, if you want to "interview" your building, what should you ask? Harvard's "9 Foundations for a Healthy Building" offer a roadmap. Beyond that, you could simply inquire at your next job interview:
Is the building certified as green?
Is the air quality monitored?
Is there access to daylight?
Can you recognize nature inside the building?
For long-term success, asking these questions could prove just as important as asking about your starting salary and vacation policy. To continue the conversation, tweet me @JohnMandyck.
Popular in the Community