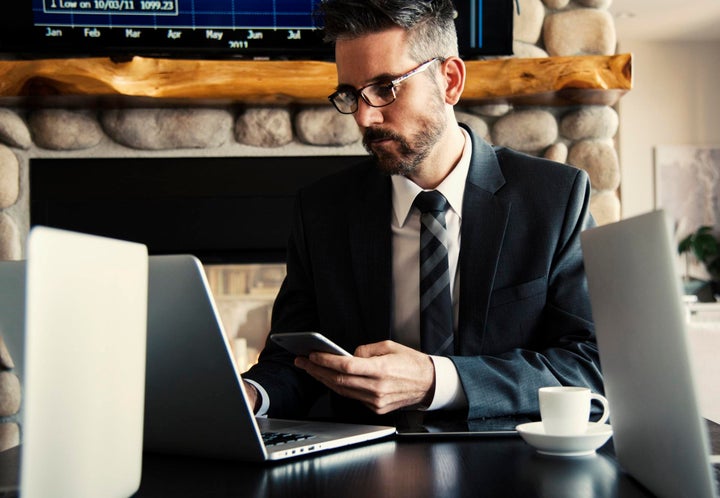 In today's marketing world, digital marketing has become a table turner. We live in the world of uncertainty and it's easy to get caught up in the big picture when starting a small or a big business. When it comes to establishing a marketing strategy, I have found that many businesses do not know where to start, where they want to go and why are they going. Planning is so critical to the success of any business. It makes little things clear like: why you want, what you want. Being the marketing head at ProofHub, it's all in my hand to plan the things, plan how the things have to be managed to know the purpose of the project and move in the right direction. My superpower is curiosity as I am always curious about how things work and why. It pushes me to try new things and come out with some better ideas to become a better marketer that offers more value to my community. In a long way, there are many steps that we need to take and engage in the right habits to get our business headed in the right direction.
Let me share with you some professional tips that can make you a successful marketer.
Delivering the right message to the right audience
Are your customers responding to your marketing propositions the way you want? If no, then you are not following the right method of delivering the messages to them. A good online marketer will always deliver a message clearly to the right audience at the right time. OFten marketers drift away very soon and find it difficult to stick to the core message that makes it difficult for the audience to understand the actual purpose and have useless abundant information. The tone of the message must have a personal touch and not be too casual or too formal. Ask yourself the following questions to effectively have a hold on the message delivery:
Are you targeting the right audience?
Is your message useful for your targeted audience?
Are you delivering your message at the right time?
When you reach the stage of answering yes to the above questions, you are on the right path of the first step of your marketing strategy.
Next comes creating a valuable content. Creating a valuable content simply shows that you are clear on your goals and your potential customers will love it. Your content is what defines your brand. Share the information through - blogging, videos, podcasts, infographics, case studies, webinars or guest posts. These different types of content will help generate leads, get free traffic and will make you an expert. With these simple ways, your content marketing strategy can be effective and offer value to your potential buyers.
How do you know which email marketing services are the best for you? There are many email marketing services in the market and since the early days of the internet, it has been a success for businesses. If you are using the best services, it can have a significant impact on the success of your marketing campaign. Create highly engaging emails, manage your contacts and have access to reach millions of people every day. Creating an email with relevant words can bring more conversions. This can also help with getting new customers to join you.
Understand the needs of your target market
Now that you know who are your targeted audiences, your target market, and potential customers, how do you determine what your target audience wants? When it comes to determining what your target audience wants, try to make a human connection with your audience. Without this, you will never meet your goals and grow your business. Listen to what they are telling you, engage with your customers, and build the trust. Before you consider doing any business with them relate to them and find what you can do to make their life more manageable, save their time and money. Never lose sight of your target market and make it your main focus.
At times, it can take a long time to bring a business up to speed. But did you try giveaways and contests for your business? Everyone loves free gifts! Well executed simple giveaways and contests can build brand awareness and connect with potential customers. It relatively costs low and can achieve rapid growth for your business. You can promote your products through Facebook groups and exchange for an honest review. Physical gifts are also getting popular for making your marketing interesting, attractive and fun.
I hope you liked these tips and you apply them correctly to your marketing strategies for a continuous effort towards improvement.
If you liked reading this post, here are some more which you are surely going to love -
Popular in the Community