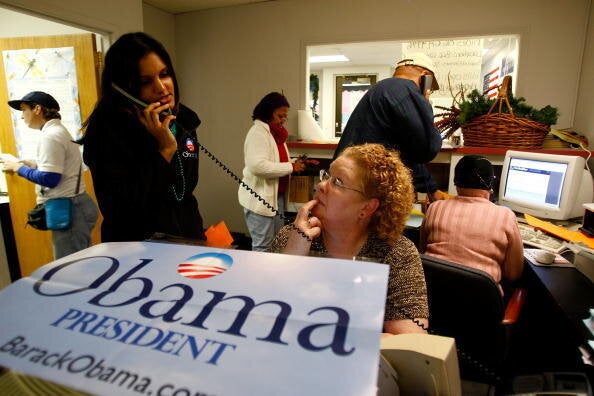 OffTheBus writer Diane Tucker sent me this email today:

"On Saturday night I received emails from both McCain and Obama -- each asking me to "get to work" on their behalf. What's interesting is how different their approaches were, at least in Virginia. McCain wants me to make a gazillion phone calls; he'll provide the list (which I hear is superb). Obama wants me to get in my car and visit folks in person (which sounds like a lot of work to me). I'm wondering whether others at OTB noticed the same 180-degree difference in end-game strategies between the two camps."
Would you share with HuffPost's OffTheBus what the Obama and McCain campaigns emailed you over the weekend and yesterday, Monday Oct. 27? We would like to do a story comparing and contrasting their end-game strategies in states around the country. Everyone who contributes will be included in the story byline.
All you need to do is open up your email inbox and reread campaign emails from the past four days. Then report back to us here on what exactly you're being asked to do. Make sure you note the date and exact request.

Related
Popular in the Community