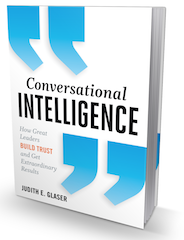 Going public with an IPO, for a number of important reasons, is pivotal to the growth of a company.
Walls come down and outsiders invade your business. Everything you do is open to examination, scrutiny and challenge. So, if you're not ready to stand naked -- think twice.
I was on retainer at Donna Karan International when that company went public. Only in business for a just over a decade, Donna Karan had become a renowned designer, with profits heading north towards seven figures. With the likely potential of huge growth -- and a timely positioning to be one of the top three design houses in the world -- the fateful decision was made: It was time to go public.
And that's when the work began. It's one thing to face a crowd of homegrown employees, and discuss what's next for the brand. But it's another thing entirely to create the documentation, presentations, road shows and rationale to convince people who don't know you why they should invest in you.
From Dreams to Reality: Conversational Intelligence at Work First, we needed to move from natural insider enthusiasm for the extension to setting things in print for the expert eyes of a financial team. They were there to deconstruct and challenge all our data before the investors had a chance to do so.
For weeks, I worked with the CEO, fleshing out her vision and aspirations for the company's future growth. We were having what I now call Level III Conversations--the most powerful conversations as they set the stage for transformation in organizations. They enable a leadership team to speak the truth to each other - to break down all walls and give the team a space to think together to create the future.
What we discovered: As a CEO, or a leader in your organization, you know that present and future are closely connected when you talk about strategy -- but that you also tend to distance when you need to actually execute it. Thus, there's a real need to balance the dream with the reality and at the same time, be true to what makes the vision come alive for potential investors. In Conversational Intelligence, we call this "managing reality gaps" - both publicly and privately. Since this was Donna Karan, everything had to be articulated perfectly and then further scrutinized by the CFO, who went on to build the financial story behind the dream.
Dressing Up for the Road Show - Managing Reality Gaps
It's not enough to simply assemble and substantiate the vision. You need to talk about it, explain it, demonstrate it, and sell it. You need to convince people that your dream is worthy of their investment dollars.
It is said that 70 percent of investors look at an organization's management as the deciding factor for IPOs. "Can I trust the leadership team to pull it off?" they may ask. "Are they a cohesive team? Can they execute the vision -- really? Will they execute it well?" Answering these questions convincingly is no small feat; especially since you may be giving three to five presentations a day once you're on the road.
It can be rough. Karan herself half-joked that, "you either need to be high on belief to carry you through it day after day -- or you need to take to the bottle."
Fortunately, being in the fashion industry, key to her presentation was a "demonstration" of the new and exciting things to come. Seeing is believing, after all, and Donna Karan, as a designer, had a unique visual advantage. Not all IPOs can tell their story so graphically. Hence, all the more reason that rigorously researched data is so critical to success.
Employee Engagement
Not all IPOs involve stock options for employees. However, when they do, it's a powerful experience for employees to undergo with the management team. Giving employees a share of the business -- however small -- is crucial to securing their loyalty. I was the one to go to bat for securing everyone's piece of the action, and it made total sense: my platform after all is about creating work environments where people both feel and act like owners.

Reality Sets In
In the case of this company's IPO, the stock price was incredibly high and people were initially drunk on success over the first 24 hours. But, when the dust finally settled, the stock slipped back from $27 per share to $21. Then reality set in ... and the management team and employees realized that, "when someone else owns you," you have to really work hard.
At The Creating WE Institute, where we research Conversational Intelligence practices, especially those that yield deeper understanding of the "neuroscience of conversations," we know that closing reality gaps is crucial to success. When the gap between reality and aspirations is too wide, people develop higher levels of "anxiety and fear" about whether they can come through. Therefore, to set the stage for success a leader must focus on both the organization and closure of reality gaps together. In the midst of an IPO, everyone needs to be mindful that, just as life isn't a dress rehearsal, performance doesn't always have a practice stage.
Going for an IPO isn't easy. It requires difficult, honest conversations and responding to tough questions. But nothing worthwhile is easy, right? These are the high point skills at the heart of Conversational Intelligence. So don't be discouraged by this story; instead, let it motivate you. Preparation is key: If you believe in your team and have the right numbers -- and understand the inherent harsh reality -- you're already halfway there.
Judith E. Glaser is CEO of Benchmark Communications, Inc. and Chairman of The Creating WE Institute. She is an Organizational Anthropologist, and consults to Fortune 500 Companies. Judith is the author of 4 best selling business books, including her newest, Conversational Intelligence: How Great Leaders Build Trust and Get Extraordinary Results (Bibliomotion, 2013) Visit www.conversationalingelligence.com; www.creatingwe.com; jeglaser@creatingwe.com or call 212-307-4386.

Related