Now that 2017 has walked through your front door, it may have tagged along hope, renewal and a fresh start for those considering selling their home, so they can have a fresh start moving forward in the New Year.
Thankfully, Puerto Vallarta's real estate market continues to experience year-over-year growth, sprinkling opportunity and optimism for would-be sellers. According to AMPI Vallarta MLS, 2016 condominium/house dollar volume sales were up 22.3% over 2015, with the number of sold listings increasing 34.9% for the same time period.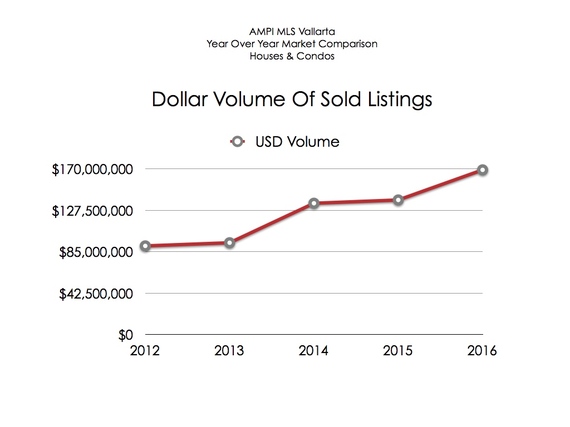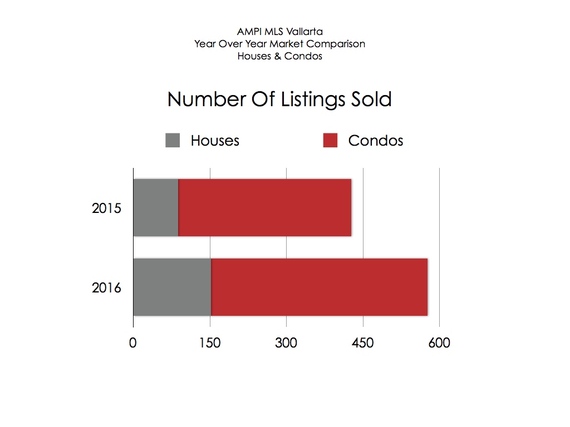 However, real growth typically includes a rise in inventory and new construction, adding additional competition to the marketplace. In the Romantic Zone alone, which continues to be one of the hottest and most desirable real estate investment markets in Banderas Bay, there are over half a dozen condominium developments currently under construction, with more scheduled to break ground over the next 24 months. What does this mean for an owner considering selling their home? It means sellers need to pair themselves up with a knowledgeable real estate professional, listen to what the market is telling them regarding values and pricing, and have their home looking its best. Remember, real estate is a beauty contest and a price war!
Here are some suggestions to help sellers stand out in a strong, but competitive market:
Having done research online, from the public side, doesn't mean a seller is fully aware what their home might be worth. There are many variables to consider when selling a home, some of which may not be apparent to an owner, but is a day-to-day variable a real estate agent encounters and engages over the course of their real estate career as they continue to interact with hundreds of buyers, sellers, other agents, real estate service providers, mortgage lenders, city planners, architects, interior decorators, developers, and fluctuations in the market, to name a few. It may be the sellers wish to price the home at the top of the market, but overpriced homes do not sell, leading to many days on the market, which in turn translates to a stale listing - the kiss of death to any seller! A great comparative market analysis (CMA) prepared by a real estate professional will show the facts - "what is the market saying in terms of price and value". The value of your home is not how much you spent on remodeling, what you owe on the house, what the house has meant to you over the years or how much you need to net in order to pursue your other life goals and dreams.
In a healthy, strong and competitive real estate market, it's more important than ever to make sure your home is looking its best. This doesn't necessarily mean spending a fortune, but there are some low cost approaches in getting your property ready for the market. Your real estate professional can help you apply some simple staging strategies, which may include depersonalizing, de-cluttering and creating a simple and clean design. Remember, living in a home and selling the same house are two completely different things. Prospective buyers want to be able to walk into a house, and immediately envision what their lives could be like in this house, not what the house has represented for the current owners.
Buyers tend to have an opinion within the first 30 seconds from stepping into a house. Living in the warm and humidity tropics sometimes means a shorter shelf life of certain foods, including meats, fruits and vegetables. If there is a rotten or musty odor, or some fowl smell, the sale is dead on the spot. People tend to gravitate to nice aromas, the scent of fresh flowers or baked goods. Have a trusted friend or realtor do a walk-through and give an honest assessment of not just how the house looks, but how it smells.
Walking into dark rooms is a turn-off. Maximize natural light as much as possible by removing heavy drapes and have all windows sparkling clean at all times. The house should be well lit and all lights in working order. Interior light temperature should be Warm/Soft White at 2,000-3,000K and not Day White/Daylight at over 4,000-5,000+K, which in turn looks blue-white and feels like you are in a hospital.
Making a great first impression is everything. Most foreign homebuyers in Puerto Vallarta are not in the city for long periods of time. They typically don't have the luxury of staying in the city for months on end to oversee a big remodeling project or take on a fixer-upper property. From the moment their eyes connect with the exterior of the house as they walk to the front door for their first time viewing, and notice the exterior house paint chipping off or faded, hairline cracks everywhere, unmaintained yard, a deteriorating fence/gate, they will immediately start thinking about how many hours it will take to fix all of it and costs involved. Right then and there, their budget can be blown and they walk into the house with a negative impression, leaving little room for a second chance for the house to shine. The façade of a house is the first thing a prospective buyer will see. A little attention to landscaping, painting, and an inviting entryway can do wonders in creating a sense of greater things to come.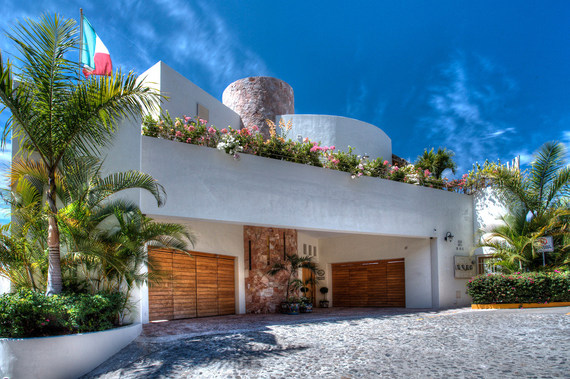 The intricacies and dynamics involved in getting a house ready in today's real estate market and getting it sold for the highest price possible goes above the aforementioned points in this article. In order for a house to shine and be seen by the largest buyer pool possible, it's more important than ever for sellers to have the best, most current, and accurate information made available to them by their real estate professional. A reputable and successful real estate agent will have vast resources and network of professionals available for every aspect of the marketing and selling process, providing a greater level of confidence and security for what is often one of the largest investments for an individual.
Taniel Chemsian is a real estate professional and Senior Sales Associate with Timothy Real Estate Group in Puerto Vallarta, Mexico. He can be reached by emailing to taniel@timothyrealestategroup.com, or visit www.tanielchemsian.com or www.timothyrealestategroup.com.
Related