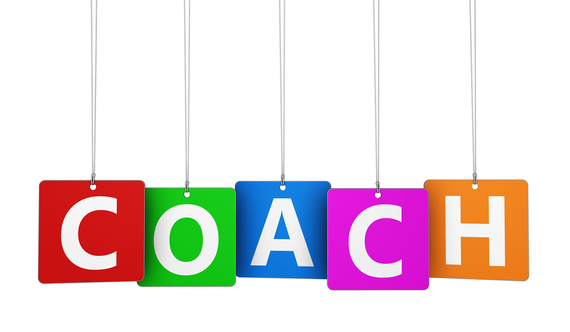 These days there are a lot of folks out there referring to themselves as coaches. There are business coaches, life coaches, spiritual coaches, financial coaches, and the list goes on and on. The problem is many of these people are not coaches and would better serve the actual coaching community (and themselves) by choosing another title that more accurately describes what they do.
So what is coaching anyway? The ICF (International Coach Federation) defines coaching as "partnering with clients in a thought-provoking and creative process that inspires them to maximize their personal and professional potential." Coaching is connecting a client's purpose and passion to goals and strategies to bring about sustainable results. It's about challenging and supporting people to perform at higher levels by helping them to bring out the best in themselves and those around them.
See, as a coach I don't promote myself as the expert. As a coach I strongly believe that my clients know what they are capable of and what it will take to be successful in any given situation. My job as the coach is to ask the right questions to draw those solutions out of my clients. Sure there are times when a client will truly be stuck and I will use my knowledge and experience to help them get unstuck. However, I do not come to my clients with an agenda other than to help them set and reach their goals by challenging them to do more than they would have done on their own.
Coaches also do not use their success as a model for their clients. As coaches we understand that each and every person is on his or her own unique journey. We will not try to decide what is best for our clients; we empower our clients to make choices for themselves.
So, if you not a coach, what are you? If you use your methods of success as a model for your clients, "I made 10k in 30 days, let me show you how you can do the same," then you are not a coach, you are a mentor. If you tout yourself as an expert having the answers to the problems that your clients are currently facing, "Let me show you how to turnaround your failing company," then you may be a consultant. Don't want to use mentor or consultant as your title? You could use advisor, guide, specialist, or any other term that floats your boat and accurately defines how you help your clients, but to keep from muddying the waters please don't refer to yourself as a coach.
If you are a coach that also offers consulting or mentoring services, then separate your coaching services from your other services. You don't need to create a different website or different brands. What you can do, is on your work with me page provide links or a drop down menu and distinguish what it would be like to work with you as a coach and how it would be to work with you as a mentor or consultant.
So, if the definition of a coach does not describe how you help your clients please do me (and all the other coaches by definition) a favor and stop calling yourself coach.
Calling all HuffPost superfans!
Sign up for membership to become a founding member and help shape HuffPost's next chapter