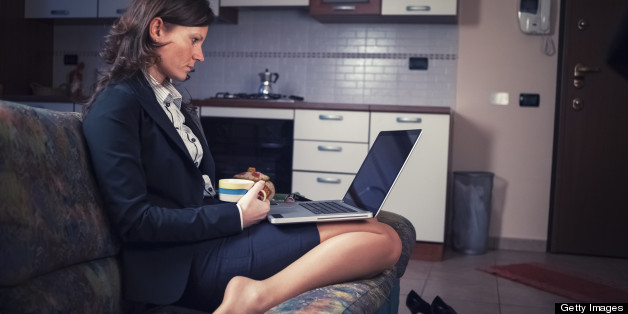 Lately I've been realizing that small and insignificant, but necessary, items eat up a significant portion of my worktime. For example, counting the number of characters or words I'm using when composing something. Character limits are all the rage these days. For example:
• Pinterest gives you 500 characters for a description
• Twitter: 140 for a tweet
• Title tags have no limit but only display 70 characters
• Meta descriptions have no limit but only first 155 characters are displayed in Google search results
• Description tags on LinkedIn longer than 225 characters will be truncated (ouch)
• Facebook only displays the first 300 characters of a description
• Online contact information is often limited to a certain amount of characters or words
While I recognize the necessity of limiting would-be Leo Tolstoys from trying to turn their Pinterest profiles into War and Peace, it can be very annoying to craft the perfect tweet only to discover it's six characters over the limit.
So if you're tired of cutting and pasting or checking your word/character count every ten seconds to ensure that you stay within the prescribed limit, check out one of the these many free services on the web. Just type in your text, click and there you have it, your total word or character count. Here are a few to check out:
www.lettercount.com: A bonus with this site is that they provide a whole how-to on writing with fewer letter, including a recommended reading list of great authors who wrote short
www.charcounter.com This site lets you count with or without white spaces.
Whichever of these sites you use, to tighten your text do the following:
• Substitute longer words with something shorter. For example, instead of saying "using beneficial," say "useful" -- a savings of four characters.
• Remember to take into account any hashtags or URL's you plan on including, so you don't use up all your characters on the message itself.
• Shorten your sentences, but make them complete. That's the challenge, to sound smart and snappy all at the same time.
• Remain keyword rich. A limit on words or characters is no excuse to just throw keywords to the wind. Pick at least one and place it in your text.
Believe it or not, just using a simple tool such as a character counter can shave minutes off of the time it takes to compose a tweet or write a Pinterest description.
And in a world where 140 characters can make or break a news story, every minute counts.
For more time management tips check out my book Time Management In An Instant.
For more tips on using Pinterest check out my new book Entrepreneur Magazine's Ultimate Guide to Pinterest for Business.
Karen Leland is the best-selling author of eight business books and president of Sterling Marketing Group , where she works with executives, high-end entrepreneurs, small businesses and Fortune 500 companies to build their personal, team and business brands.
REAL LIFE. REAL NEWS. REAL VOICES.
Help us tell more of the stories that matter from voices that too often remain unheard.