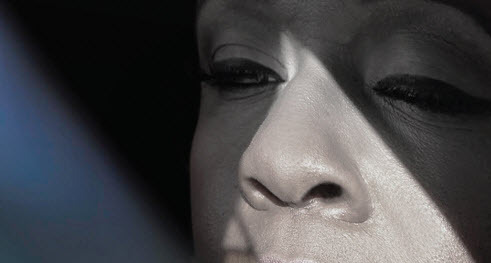 TaJuan "TeeJ" Mercer was one of Hollywood's hottest TV editors for 20 years. Impacting the lives of millions through her storytelling, TeeJ has spent time with ABC, NBC, MTV, WeTV, HGTV, Bravo, and the Walt Disney Company with beginnings on the entertainment magazine hit Extra, and the long-running The Tonight Show with Jay Leno.
At work, she was powerful and in control, but at home she discovered she was sleeping next to C.R.A.Z.Y. "While I suffered from physical abuse, those scars healed fairly quickly. It was the verbal abuse that slapped, hit and punched my psyche and made me think I was the one who was crazy," says Mercer. "I even convinced myself that I could fix the C.R.A.Z.Y. happening in my 10-year marriage."
Women who earn 65 percent or more of their households' income are more likely to be psychologically abused than women who earn less than 65 percent of their households' income, according to the National Coalition Against Domestic Violence.
Like many successful career woman, Mercer thought that if she did everything her husband asked and didn't "get out of pocket" that she could "fix" her marriage. But she couldn't. "Almost all men who verbally abuse their partners believe they are not abusive," according to verbal abuse expert Patricia Evans. "Even when they [abusive men] do realize they are behaving irrationally and harmfully, they don't want to put forth the effort that real change requires," Evans says.
Mercer finally did get out and is now on a mission to empower other women to do the same. A bestselling author, Mercer recently published "The 6-Figure Battered Wife: My Path to R.E.S.I.L.I.E.N.C.E." to wake up victims of verbal abuse before that abuse escalates into physical violence or something far worse.
Between her countless appearances on some of the country's hottest radio and TV stations, including FOX News, I talked to the busy bestselling author about why she wrote the book and how she wants it to take women who are in abusive relationships from victim to survivor and, ultimately, to thriver.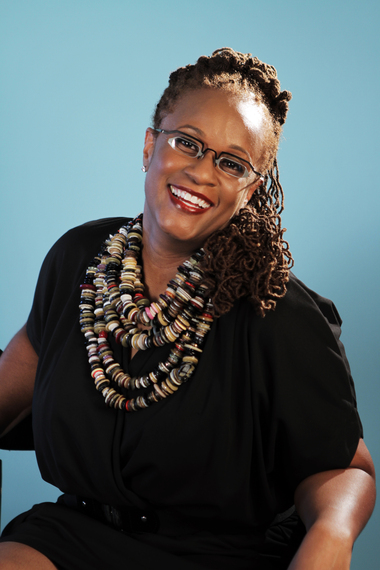 What was the darkest moment you had to relive when writing the book?
If I had attempted to write this a few years back, I'm not sure how it would've turned out. There was the moment when he wrapped a tape measure around my throat and the only thing that saved me was when it broke. But I'd have to say the darkest moment was probably the day I was still grieving for the daughter I miscarried and he yelled, "you dirty b$%$h; that's why you can't have children!"
That hurt me to my core. However, where I am today mentally and spiritually, it's almost like these situations happened to someone else.
Why was now--National Domestic Violence Awareness Month 2015--the right time to release this book?
So many women don't even know the word for what they are experiencing at home. They are in a state of confusion downplaying the abuse because it's not physical. The phrase "verbal abuse" is not in their vocabulary. They are suffering in silence, feeling alone.
I want to give that woman clarity. I want her to read this and go from victim to survivor, but I don't want her to stop there. I need her to go from survivor to thriver because as a thriver she'll get to the point where she'll be so healed that the abuse is a distant memory and she's whole.
Without giving away too much of the book, what can readers expect?
First, it's not a memoir. I didn't want the book to be just about me. It had to have teachable moments where the reader could either relate firsthand to the stories or gain a more compassionate understanding of abused women. The reader will hopefully understand how Janay Rice could still marry her then fiancé, NFL player Ray Rice, even after he punched her in the infamous elevator.
Also, I decided to do something different with the printed version. Part one is my story, which includes teachable moments about the five escalations of abuse throughout. But when you reach the end of my story, you literally have to flip the book over, as in you "flip the script." I do this because in the first part, I walk you through the darkness. And part two, I along with 11 other women, show you the path to resilience.
What advice do you have for other 6-figure battered women who've "got it going on" in their careers but may be sleeping next to C.R.A.Z.Y. every night?
I would say, I need you to listen to me, and listen to me closely. I know you don't like being called a "victim." I know you're not a quitter. But you may have educated and "successified" your way into denial. You're walking around thinking you can fix this. But this is NOT your problem to solve.
It's not always easy to recognize the abuse, so I want you to ask yourself 5 questions to determine if you're sleeping next to C.R.A.Z.Y.:
1. Is he CRAFTY at making the irrational seem rational?
2. Does he REFUSE to accept responsibility and blames you for his actions?
3. Does he ASSUME the role of sole decision maker?
4. Does he ZERO in on your flaws, mistakes and insecurities?
5. Does he YANK at the foundation of your mental, physical and spiritual stability?
If you answered yes, I need you to wake up because verbal abuse is an insidious killer like ovarian cancer. It sneaks up on you after you find yourself in the "advanced stages," not knowing you've been dying a slow death. Get out and get help!
The 6-Figure Battered Wife: My Path to R.E.S.I.L.I.E.N.C.E. is available as 2 e-books or a printed hard copy. Download a free chapter now at www.IDontFixCrazy.com.
Image Credits: Kurt T. Jones/KujoPix.com
Calling all HuffPost superfans!
Sign up for membership to become a founding member and help shape HuffPost's next chapter