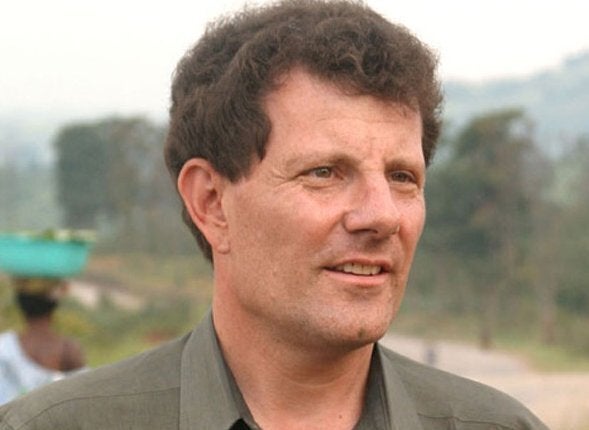 What disease kills more children than any other? If you answered AIDS, TB or malaria, you'd be wrong, but in good company. Four years ago, when our team at Johns Hopkins asked this question of leading donors in global health, these were the most common answers we got. Disappointingly, none of them spontaneously offered the right answer -- pneumonia, which claims the lives of about 2 million children each year.
In fact, pneumonia is so poorly recognized that New York Times columnist Nicholas Kristof called it "The killer no one suspects" and UNICEF dubbed it "The forgotten killer of children." And so while this column is usually about new findings from research, today it's going to be about the simple steps that every one of us can take to tackle this problem.
On November 2, the first ever World Pneumonia Day, extraordinary citizens around the world are going to be hosting events, writing letters, playing dodgeball, wearing blue jeans, and speaking up. Events are planned in New York and London, but also Bangladesh, Nigeria, Kenya and elsewhere. We need this day because the only thing more appalling about the lack of recognition that pneumonia gets is the fact that it is perhaps the most solvable problem in global health. Life-saving interventions are available to protect children from pneumonia, prevent the infections that cause pneumonia, and treat the infections that do occur.
So, why does a child die every 15 seconds of pneumonia? Because the children who need these interventions the most are not yet receiving them. Why don't people know about pneumonia? I get this question all the time and I don't have a great answer for it. Maybe it's the name. My 6 year old, Abby, said to me the other day, "Daddy, how can pneumonia start with the letter p? Poodle starts with p."
She's right. Perhaps it's the spelling or the fact that it's got a long name, not a short one like TB or HIV. But mostly I think that it is because pneumonia is no longer feared in America the way that it once was, because we have vaccines to prevent it and we give high quality care to the children who get it, and as a result, child pneumonia deaths are rare. Unfortunately, pneumonia still causes death and devastation everyday in poorer communities around the world.
Fortunately, there are ways for you to help fight pneumonia and save children's lives. And World Pneumonia Day provides you the opportunity to take action. Here are five things you can do for World Pneumonia Day that will help save a child and prevent unnecessary suffering around the world.
Join the cause by taking the pledge on the World Pneumonia Day website, www.worldpnuemoniaday.org. This takes only a few seconds but links you with a worldwide coalition of over 70 organizations and thousands of like-minded citizens from around the globe.
Wear blue jeans on November 2. This idea was the brainchild of Lance Laifer, the mastermind behind highly successful campaigns for malaria. He and his Hedge Funds vs. Malaria & Pneumonia have already gotten the employees of New York's hedge funds to pledge to wear blue jeans to work on November 2. If Wall Streeters wearing blue jeans in place of Armani suits on a Monday morning doesn't turn heads, then nothing will!
Organize a local event to call attention to pneumonia and its solutions. You can use these events to write letters to congressional reps or op-eds for local newspapers or just to have a speaker and discussion about pneumonia. The World Pneumonia Day website has lots of details and suggestions for how to organize your local event.
Play dodgeball. That's right, I said, play. This innovative idea comes from David Rubenstein, formerly Executive Director of the Save Darfur coalition, and who has now dedicated his talents and experience to a new cause -- preventing pneumonia -- through his Best Shot Foundation. His goal is to raise awareness of pneumonia through a national dodgeball tournament called Pnock Out Pneumonia. We're making a team here at Hopkins. Maybe we'll meet your team in the tourney?
Make a donation. One of the great things about pneumonia is that your financial support, no matter how small, can make a difference. With as little as $20 the GAVI Alliance and Save the Children can vaccinate a child to prevent pneumonia or treat the cases that occur. Best of all you would join smart co-investors like Bill and Melinda Gates, who said, "Supporting children's immunization is undoubtedly the best investment we've ever made."
A few years ago malaria was a disease no one had heard about and few were working to control. Now Africa is rolling back malaria and preventing deaths. The malaria movement began with everyday citizens taking notice and asking their leaders to do more. With the first World Pneumonia Day on November 2, we have the chance to do the same for pneumonia, the leading killer of children worldwide. Be smart. Fight pneumonia, save a child by helping pneumonia get the attention it warrants, the focus it deserves, and the urgency that millions of children desperately need.
Support HuffPost
The Stakes Have Never Been Higher
Related
Popular in the Community