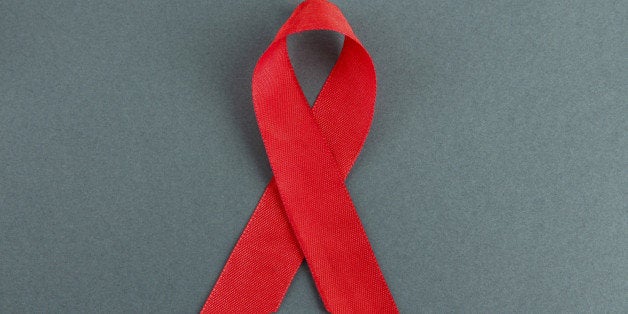 This post was co-written with Brandon A. Harrison.
World AIDS Day 2015 comes during an exciting time with regard to developments in the prevention and treatment of HIV and AIDS. Medical advances now make it possible to prevent HIV transmission and effectively treat HIV infection, if it is detected early.
However, too few people within the black community and other disproportionately-affected groups have access to or even know about the options that are available, such as pre-exposure prophylaxis (PrEP) to prevent infection or antiretroviral therapy (ART) to treat it.
Sure, PrEP made its way into a couple of recent How To Get Away With Murder episodes on ABC, but far too few people know that an uninfected individual can take medication to reduce the likelihood that they will become infected with HIV.
This lack of knowledge hits African Americans especially hard, particularly with respect to high rates of new HIV infections and AIDS diagnoses. For instance, African Americans accounted for 44% of all new HIV infections among adults and adolescents aged 13 years or older in 2010.
Furthermore, medical providers may be less willing to inform African Americans of all the prevention strategies that are available. According to a study published last year in the February 2014 edition of AIDS and Behavior, medical students taking an online survey judged a black patient who was a man having sex with men (MSM) to be more likely to engage in PrEP-associated sexual risk compensation -- in other words, participate in more unprotected anal intercourse after starting PrEP initiation -- compared to a white MSM patient. "This judgment was associated with reduced willingness to prescribe PrEP in a hypothetical primary care scenario," said the study's authors.
What is PrEP?
PrEP stands for Pre-Exposure Prophylaxis. Currently, Truvada is the only drug, approved by the Food and Drug Administration in 2012, to greatly reduce HIV transmission in uninfected individuals. Truvada is most effective when taken daily and used in combination with other safer sex practices. PrEP does not protect you against other Sexually Transmitted Infections (STIs), only HIV, so you should continue to use condoms. The idea of taking a pill once daily to prevent unwanted health consequences is not new; women have been taking birth control for years. PrEP is one of the most effective methods we have in ending the AIDS epidemic by 2020.
Who should take PrEP?
While there are a ton of recommendations and guidelines for specific groups of people, PrEP can be used by anyone who wants to feel empowered and take charge of their sexual health. Using the previously mentioned example of a storyline on How To Get Away With Murder, we are given two separate scenarios in which PrEP is highly recommended. Oliver and Connor are gay men who happen to be in a sero-discordant relationship (one person is infected with HIV and the other is not). While it is highly recommended for gay/bisexual males and sero-discordinate couples regardless of gender, others who should consider it including: injection drug users, sex workers, those who enjoy condomless sex, men, women, youth and people in the trans community.
The Centers for Disease Control and Prevention (CDC) reports PrEP as being up to 92% effective. As studies continue and we learn more about PrEP, we have found that if taken daily, PrEP can be up to 100% effective in reducing HIV transmission. However, just like anything else, it only works if it is taken.
What's the process?
Prior to initiating PrEP, you should consider whether or not you can commit to taking a pill daily and attending doctor visits every three months. Then you should find a PrEP provider in your area. During your PrEP initiation visit, the doctor will conduct various test including HIV; other STI tests; Hepatitis A,B,C; a metabolic panel; urinalysis; pregnancy test; and additional lab work, as needed. Being on PrEP is a commitment. Your quarterly visits will include lab work, prescription renewals, medication adherence check-ins and side effect monitoring.
What's the cost?
Without insurance, this can become very expensive. However, here's the amazing thing about PrEP: it is covered by all major insurance carriers, Medicaid & Medicare. Check with your insurance company to find out your co-pays and deductibles. If you have a co-pay $300 or less, the maker of the drug Gilead has a co-pay assistance program that covers up to $300/month. If your co-pay exceeds $300 or you have a deductible, find your way to Patient Access Network Foundation, they offer grants for up to $4,000/year for both prescription and doctor visit co-pays or deductibles.
You've read this far only to realize you're uninsured. Contact Gilead's U.S. Medication Assistance Program at (855) 330-5479 to see if you are eligible, or contact the Partnership for Prescription Assistance.
If you live in New York State (NYS), you may be eligible for PrEP-AP, a program that assist with the medical cost associated with being on PrEP. Since you will be visiting the doctor every three months, you're going to incur additional costs and PrEP-AP will cover these charges. The program does have eligibility requirements and requires that you submit an application with supporting documents.
1. PrEP is a once daily pill taken to greatly reduce HIV transmission.
2. Anyone should consider whether or not PrEP is for them.
3. It's proven to be 92-100% effective.
4. PrEP requires seeing a medical provider for testing and follow-up every three months.
5. PrEP is affordable whether you're insured or not.

C. Virginia Fields, MSW is the President and CEO of the National Black Leadership Commission on AIDS, Inc. and a member of New York State's Ending the Epidemic Task Force.
Calling all HuffPost superfans!
Sign up for membership to become a founding member and help shape HuffPost's next chapter