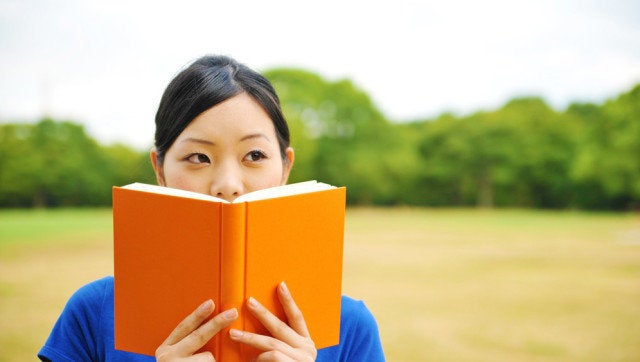 Tired of vampires? You know the dominating sparkly kind, or the dark and dangerous one who competes with his brother for your affection? I'm not, but Mel is. Who's Mel? She's the narrator of Team Human by Justine Larbalestier and Sarah Rees Brennan. These two successful YA authors came together to pen a laugh-out-loud, yet suspenseful novel which spins and spoofs the vampire myth.
Team Human, Mel Duan's best friend, Cathy, has fallen head over heels for the new guy in school. The worst part of it, at least for Mel, is that Francis is a vampire. Cathy is over the moon, but Mel would like more than anything to kick Francis to the curb. To top it off, Anna, Mel's other friend is still heartbroken over her father leaving her mother for a vampire. Not everyone in Team Human is goo-goo eyed over vampires, but needless to say Larbalestier and Rees Brennan are very much Team Vampire. Rees Brennan says:
"We love a lot of vampire fiction -- both fiction in which the vampires are enemies to be battled or stone cold foxes to be dated. I'd be way more onboard with the idea of dating a vampire than Justine would be, and neither of us would want to be bossed around by an undead boyfriend."
"We wanted to explore the things we both loved about vampire fiction, negotiate the things we disagree about, and think about how many downsides there would be to dating vampire or being a one. We wanted to explore vampires realistically... You know, insofar as you can with vampires... "
"My favourite vampires are all very scary indeed. So the idea of falling in love with one is just weird to me. That was our major disagreement. For me vampires are the opposite of sexy. I prefer warm-blooded types."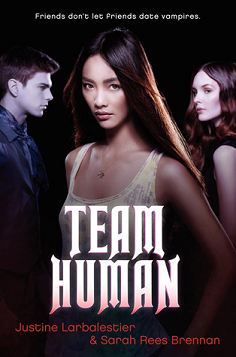 The writing duo met four years ago in a New York cafe through mutual friends. They formed a quick friendship, chatting online about movies and books. They are both big romance fans. Then inspiration struck with fangs, as they say, for Team Human. After Larbalestier told Rees Brennan about watching New Moon, the two of them decided to collaborate on writing a vampire story. They explain:
"We realized everybody had the story of having a close friend who got a boyfriend who she would NOT SHUT UP about, and who you hated..and then we thought what if that boyfriend was a vampire? What if the protagonist was the best friend who was like 'Cheekbones McFangs is not my idea of a dream date' rather than the vampire's beloved?"

As for the protagonist, Mel, she's loyal, over-protective, and feels Francis is up to no good. Cathy is sweet, and a little naive, but don't take that act seriously. As the authors say, she's the dreamy girl a lot of avid readers remember wanting to be, and sometimes are. Francis on the other hand is everything readers swoon over in vampire stories. He's older than dirt, he speaks like he's from another century, and he's proper and polite. In the words of Larbalestier and Rees Brennan:
"He's like if Edward Cullen and Ashley from Gone with the Wind had a baby."

But even Mel's own sister quips, 'Vampires are like catnip for girls.' They fear Cathy is turning into a vampire groupie. After Mel tells Francis to beat it, Cathy goes in search of him in an area known as the Shade and...then the stakes are raised. Team Human has heart, Mel's one-liners are hilarious and it's an extremely fast-paced read that will keep you up till the wee hours of the night. It's different take on vampire fiction, and one readers who love vampires and even readers who hate them will enjoy.
What Larbalestier and Rees Brennan would like readers to take away with them after reading their novel is this:
"Team Human is a story centered on friendship: we'd like readers to come away with the thought that your friends are different people from you who want different things out of life... and that that's okay. You all deserve to get what you want and growing up may change you, may change your friendship, but it doesn't mean friends have to lose each other. Friends can be very different, and make all sorts of mistakes, but still love each other. Maybe the real message in the end is, Friends don't let friends go."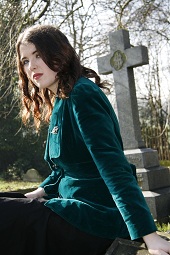 Rees Brennan lives in Dublin, Ireland. Her novels include: The Demon's Lexion series and Unspoken. The latter is a Gothic mystery due out in September and is Larbalestier's favorite Rees Brennan book, who says:
"It's like a Gothic Nancy Drew except not sexist and with a gorgeous bad boy hero. And I hate bad boy heroes."
The Irish lad relishes how being a writer gives her freedom to travel, to sleep in, and stay up late. In her spare time, (which she jokes...what spare time?) she likes to swim, cook and dance (badly) to country music, plus hang out with friends. Out of all the vampire books she's read, which one does she like the most? Rees Brennan quips:
"You can't ask me to pick just one vampire book! That's cruel and unusual. Are you one of the heartless undead? It's a five-way tie between Barbara Hambly's Those Who Hunt the Night, Anne Rice's The Vampire Lestat, L.J. Smith's Daughters of Darkness, Poppy Z Brite's Lost Souls, and Bram Stoker's Dracula. I really like vampire books. I might have a problem."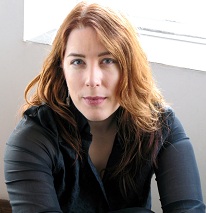 Larbalestier makes her home in New York and Sydney, Australia. She loves that her work uniform is her pajamas. Her novels include: The Magic or Madness trilogy, How To Ditch Your Fairy and Liar, which is Rees Brennan's favorite Larbalestier book. She says:
"It's a sneaky, clever, deeply accomplished piece of writing."
Larbalestier is married to author Scott Westerfeld. In her spare time she works out, studies boxing, enjoys cooking and working in the garden. She also loves to read good books and watching Drop Dead Diva and Justified. Out of all the vampire books she's read, which one does she like the most?
"It changes daily. I'm very fond of Alaya Dawn Johnson's Moonshine & Racing the Dark set in New York in the 1920s. Then there's Jewelle Gomez's The Gilda Stories which starts with a runaway slave in the 1850s. Hmmm, I guess I really love the historical aspects of vampire stories. But then I adore Suzy McKee Charnas's Vampire Tapestry which is not an historical. What they all have in common is gorgeous writing and wonderful characters."
What was the most challenging thing about writing a book together? Larbalestier and Rees Brennan say:
"The realization that you no longer have an override switch: someone else has just as much say about your book as you do, because it's their book too. You really have to learn to compromise or the whole thing breaks down, so we became very good at debating when one of us really wanted something and the other disagreed."

So, are you Team Human or Team Vampire?
Team Human was published on July 3rd. Pick up a copy and enjoy!
Calling all HuffPost superfans!
Sign up for membership to become a founding member and help shape HuffPost's next chapter