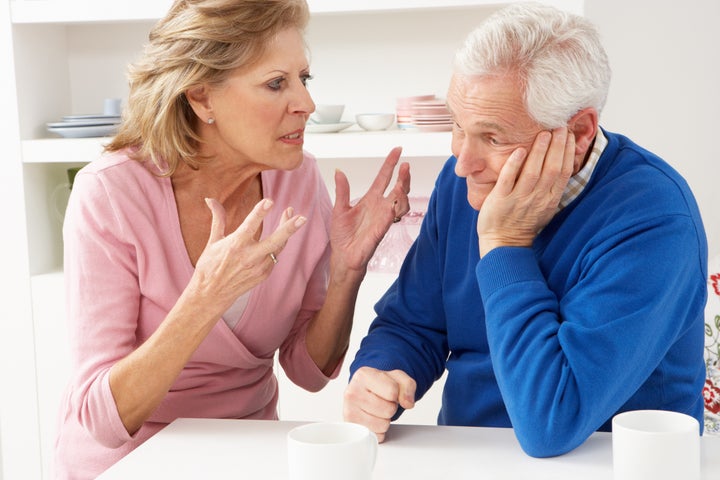 If you feel your life is unsatisfactory and you are thinking of divorce, here are some things to consider.
Do you and your husband still enjoy each others company? Do you still have fun together? Sometimes "mom and pop" become the main part of a relationship and "husband and wife" disappear. Are there things you and your husband share or are there things you two might want to do together? Will both of you be agreeable to working together to protect the relationship or do you feel it's too late to find something to build on again?
Is your marriage being held together by the children? We realize that divorce is not just the end of the couple -- it reconfigures the family. It doesn't just affect the two of you, it affects the children also.If your home has become a toxic place, you should consider getting a divorce. Spend some time thinking about your own identity. What's important to you personally, not just as a part of the family?
Is sex still an important part of your relationship? Routine? Boring? Non-existent? There is plenty of help available today. It's not the taboo subject it was for our parents' generation -- books, tapes, therapists, hormone therapy, Viagra and other help is available. Check it out.
Are you financially independent? Are you working? Can you return to work? Will you accept alimony? How will this affect your retirement plans?
Will you be able to handle the emotional aspect of divorce? Divorce realigns many things-family alliances, friends, children. Will you be able to handle criticism, prying questions, upset children?
Are you able to live on your own? Even though there are times we all would like to be alone, living alone is a different matter. Loneliness does happen. You also need to understand your financial obligations, like rent, taxes and insurance. That's all part of living alone.
Painful as it is, if you no longer act as a team you have to ask yourself the hard questions. What's keeping you together? Are you holding on to memories of the past or planning for the future? Your future should be something to look forward to.

Ann Blumenthal Jacobs, Patricia Lampl and Tish Rabe are the authors of Love for Grown-ups: The Garter Brides' Guide to Marrying for Life When You've Already Got a Life, a relationship guide for women over 35 on how to find Mr. Right, marry and find life-long happiness. The Garter Brides are a sisterhood of women who got married later in life and wore the same garter at their weddings! They offer tried and true advice on how to have the love and life you want.
Related