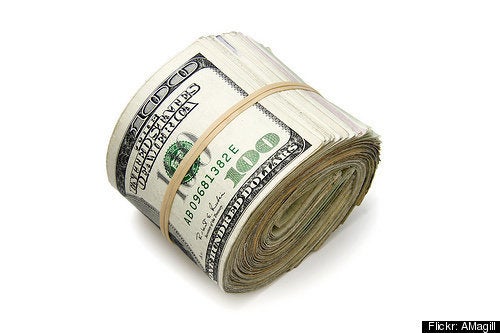 When it comes to banking, state and local governments are choosing Wall Street over Main Street.
As of the third quarter of 2009 (the latest data available), state and local municipalities have a total of $230 billion socked away in the 85 national banks with assets over $10 billion, according to the FDIC. They have just a third that amount, around $78 billion, in the 6,386 banks institutions with assets under $1 billion.
That's a disparity that has disturbed politicians in New Mexico, Oregon and New York City who have proposed measures to move government accounts out of big banks and into community banks and credit unions. Their efforts are akin to the Move Your Money campaign, which encourages individuals to take a stand against the nation's major banks by closing down their accounts and putting their dollars into small financial institutions.
Money deposited into local banks is more likely to be redistributed out into the local economy, creating jobs and encouraging growth, according to economists.
Community banks also do a disproportionate share of small business lending. The New Rules Project's Community Banking Initiative's analysis of FDIC data shows that small banks (those with under $1 billion in assets) facilitate a third of all small business loans -- more than the largest 20 banks, despite having just a fifth of their assets. About a quarter of small banks' loans are dedicated to small business and farm loans, compared to 3 percent for big banks with assets over $10 billion.
"Our banks' niche is serving the local communities and the way to do that is serve the local businesses" said Steve Verdier of the Independent Community Bankers of America.
In the nation's largest banks, on the other hand, deposits are often shipped out of state or overseas, or even into executive compensation. "The theory is that these smaller banks are finding ways to put that money to work where they are," said Jason Judd, who is leading the Service Employees International Union's effort to encourage states to bank locally. "If you're parking billions of dollars in Bank of America or Chase or Wells Fargo that money could be going to work anywhere, and there's a good chance that some of it is going to bonuses."
Each state organizes its banking system somewhat differently, and many use a combination of community and large banks for their deposits and investments. Maryland, for instance, uses large banks for its main depository accounts, which officials within the state Treasury Department explained was because of the breadth of their reach across the state. Money in those accounts, however, is promptly invested, officials maintain. The only accounts kept full of readily-available funds are the working funds and escrow accounts of local agencies which are granted to the highest-bidding banks. For accounts like these, the state has a preference for local institutions. But keeping the full deposit account in a small bank would lose the state money on investment interest, the officials said.
Small banks can sometimes be hesitant to accept deposits of tax dollars because of insurance precautions, among other concerns. A financial institution must meet 100 percent of a government deposit as collateral, which can be prohibitive at times. Local banks also may be wary of capital requirements imposed by the Federal Reserve, and could be more likely to put government deposits into a reserve fund.
The Bank of North Dakota, the only state-owned bank in the nation, is an extreme model of banking locally. But it works, according to David Flynn, Assistant Professor of Economics at the University of North Dakota and Associate State Director of the state's Small Business Development Center. The BND backs up loans granted by local banks to provide more financial security and act as a "backstop" for the existing financial system. It's been in business since 1919, and is at least part of the reason why the state is one of just two that has not reported a budget shortfall. In the last year, Flynn said, small businesses in North Dakota were still able to obtain credit, even while credit became tighter across the country. "This is the taxpayer-funded government trying to directly help the businesses in the state," he said.
While a programmatic investment in small banks is less practical for larger states, even their towns and counties could still be keeping taxpayer money near those taxpayers. According to Flynn, it "isn't an idea that should be dismissed anywhere."
REAL LIFE. REAL NEWS. REAL VOICES.
Help us tell more of the stories that matter from voices that too often remain unheard.