The trio took the stage at the end of the ceremony's "In Memoriam" segment to perform Frankin's version of "(You Make Me Feel Like) A Natural Woman."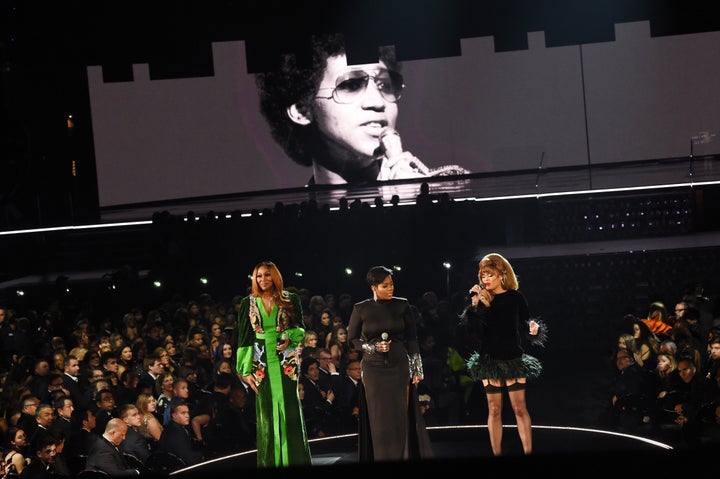 Fans and critics responded to the performance with raves on Twitter.
Still, some took issue with the fact that tribute was limited to a single song and felt that additional performers should've been incorporated.
However, fans hoping for a more expansive homage to Franklin, who died Aug. 16, can rest assured. In some respects, the performance served as the postscript to a more expansive, all-star tribute concert to the Queen of Soul.
Popular in the Community