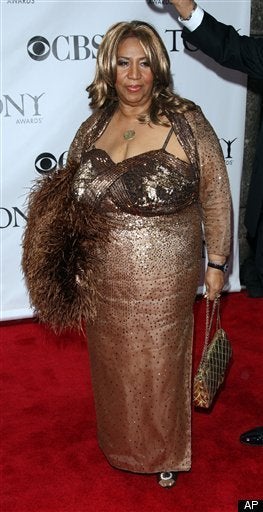 Aretha Franklin spent December living through a severe health crisis, surgeries and rumors of incurable diseases, and while she's staying vague about it, there's one thing she wants to clear up: she didn't have cancer.
"Well, there was just so many wild things out there and just so many things being said that weren't true," Franklin told Access Hollywood on Thursday. "I just felt I needed to address it a little."
Franklin told Jet Magazine last week that it was a pain in her side that had started the whole affair.
"Yeah, the pain was so hard it almost brought me to my knees," Franklin said. "I was in Birmingham and then Boston and after that concert the same pain hit me again... I really just began to not feel good and I said, 'Oh, no this is it, I can't do any more concerts till I know what the problem is.'"
And while it took her a few procedures to know what was wrong, she's still not telling. Rest assured, though, all is good with Aretha now.
Calling all HuffPost superfans!
Sign up for membership to become a founding member and help shape HuffPost's next chapter