It's a whole new Aretha Franklin. And a whole lot less of her, too.
After her winter hospitalization and subsequent surgery, Franklin pledged that she'd work to live a healthier, more fit lifestyle. Appearing Thursday on "The View," the results were obvious. She's lost 85 pounds, and while the drop was due to her surgery, she's also doing her best to keep it off.

"I feel wonderful, I've got more energy, I've changed my diet, going to Whole Foods now, getting the best stuff," she said to cheers from the audience and hosts. "Dropped the chitlins, drop the ham hocks, getting some -- I won't say better food, I'll say other food."
Speaking to the AP back in February, Franklin said, "I want to not only maintain the weight I am at now, but better it, by one dress size."
And just as she promised, gone are the pigs' feet from her diet.
"When you come off (a high-energy concert), a carrot or some celery just isn't going to work," she said at the time. "I've gotta do a fresh fruit thing ... and come up with some tasty and satisfying recipes that are going to work for me after concerts."
PHOTO: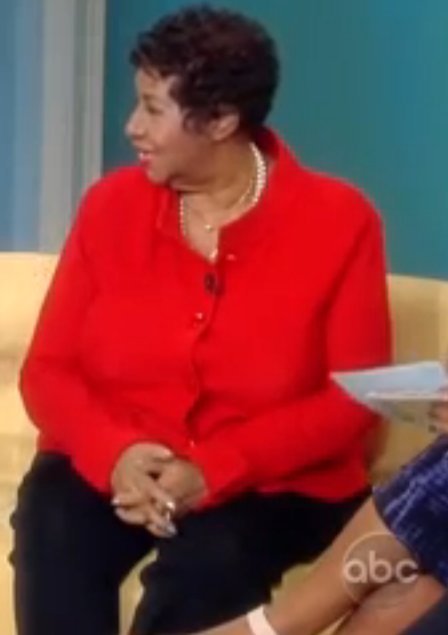 REAL LIFE. REAL NEWS. REAL VOICES.
Help us tell more of the stories that matter from voices that too often remain unheard.