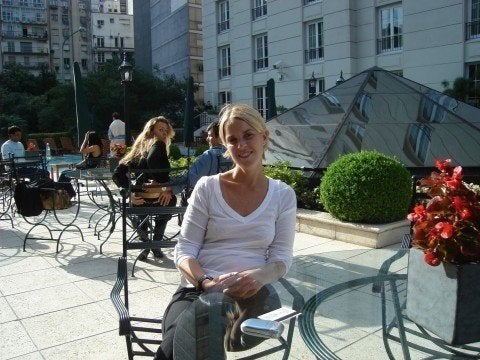 As I bit into my second dulce de leche pastry, I looked around and started to feel a bit self-conscious. I was in the food court of a popular mall in Buenos Aires, Argentina. I was ashamed of my over-indulgence, but I also became extremely aware that I just didn't fit in. You see, I'm a first-generation American; my extended family still lives in Buenos Aires. I've spent a lot of time in this bustling city, but never, until this food court epiphany, do I recall taking note of just how fashionable women are in what has been hailed as "The Paris Of South America."
Every female that passed by had long, straight, dark hair (think keratin treatment). My cute pixie haircut suddenly felt more like an unruly too-short hairdo. My blonde hairstyle was about as out of place as my gluttonous enjoyment of the Argentine pastries. No need to even mention how out-of-place my comfy boyfriend jeans were.
Everyone around me looked sleek, sexy and carefully made-up. Skinny jeans with boots (it was mid-winter), tight tops and a black sweater or leather jacket were clearly the uniform. The women in this food court were not there to eat. Most of these ladies were sitting with a friend and enjoying a delicate cup of coffee. No café lattes here -- espressos are the real deal when it comes to caffeine in Argentina. On one hand, many of these ladies held a cigarette, while the other hand was hard at work making animated gestures to complement conversation. I made a mental note that there really is no secret or magic behind why women in Buenos Aires are so thin. I was the only female eating.

As I left the food court and walked around the city, I became more aware of the trends and styles. In this bustling metropolis, the fashion culture runs rampant and exists on every street corner and in every alley. It's obvious that one's appearance is not haphazard. Just as I recognized that there was a dress code for the women in the food court, I also began to notice a common theme amongst the younger people too.
As groups of three or four teenagers walked past me, I saw that every single one of them was wearing Converse sneakers. These girls had a very different look than their mothers, or their older friends. They all looked edgy, while still appearing sexy and feminine. Imagine mussed just-out-of-bed hairdos and oversized tops, mixed with the face and body of a tall, slender model. Too long jeans and slightly baggy (and some flowery) tops were worn by at least five of these girls. No matter what they wore, however, there was definitely cohesiveness to their fashion.

Individuality and uniqueness are not a theme in fashion trends of Buenos Aires. Don't get me wrong, women know what's in and what's not, and they -- better than anyone -- can fit and look gorgeous in any trend. The women looked, well, hot, they really didn't look much different than the other ladies.
A major part of this fashion "copy cat" epidemic may be related to the 300,000 cosmetic procedures that are reportedly performed annually in Argentina. It's as easy to find a plastic surgeon as it is to check out the new trends in a glossy magazine. One look around the city reveals many plastic surgeon offices. The women in the streets, malls or food courts are examples of what to expect from plastic surgery in Buenos Aires: Small, perky noses and large perky breasts.
The need to be thin and thus able to fit into the latest style is obvious. They may say that the U.S. has an obesity epidemic, but, in my opinion, maybe Buenos Aires has a skinny epidemic. As a matter of fact, Argentina has a higher incidence of anorexia and bulimia per capita than either the United States or Europe. I find this surprising, given that this country is also known for their amazing food and wine. I could write a separate article just on the country's desserts. To remain thin, amidst so much temptation, requires some hardcore will power and determination.
If you do decide to take a trip to this wonderful city, don't be surprised if you feel a bit left out. No matter what you wear, or even how you style your hair, you will probably feel that you somehow "missed the boat," or just didn't get the memo. But, rest assured that it's really not about you, it's really all about them. Pull up a chair and enjoy a wonderful pastry (or two). This is your opportunity to feel unique and original. Who knew jeans and a t-shirt could seem so cutting edge?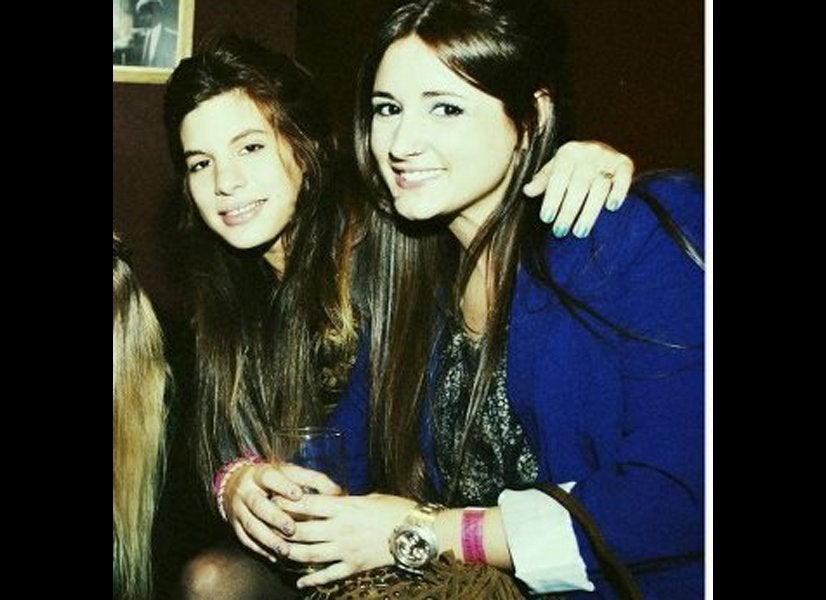 Argentine Style
Popular in the Community