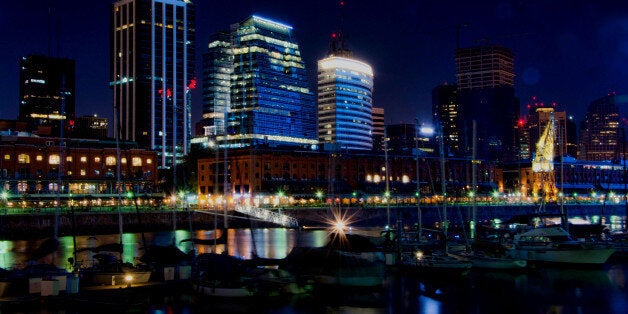 A viral video from a Buenos Aires woman who had had enough with constant street harassment could be responsible for a serious crackdown on catcalls in South America's second-largest country.
Earlier this year, Aixa Rizzo uploaded a video to YouTube that described her experiences with what Argentinians refer to as piropos, a common local practice where men comment openly about the women walking past them on the street in a style that in its traditional sense has been described as some combination of a compliment and a come-on, "a kind of street poetry that a man whispers just when he's close enough to look a woman in the eye," as one Salon columnist wrote in 1999.
In the video, Rizzo described how male workers at a construction site in front of her home would yell out vulgar comments at her on a daily basis. The harassment escalated to the point where one day three workers followed her, and she sprayed them with pepper spray. When she told law enforcement about the incident, they were unhelpful.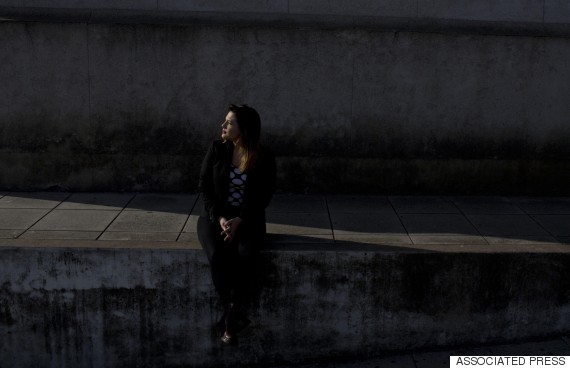 In this May 18 photo, Aixa Rizzo poses in Buenos Aires, Argentina. Frustrated by a barrage of sexually laden comments from male electricians working on a project in her neighborhood, Rizzo in April posted a video on YouTube about her experience. The video has caused a national debate in the South American country that has often been cited for its machismo culture. (AP Photo/Natacha Pisarenko)
Two of the bills aiming to stymy the practice would pertain only to residents of the city or province of Buenos Aires, but the third would cover the entire country, adding such unwanted verbal harassment to the criminal code and issuing steep fines if a judge agrees that a complaint is valid, according to The Associated Press.
The legislation's sponsor, Victoria Donda, explained to the AP that piropos are important to address because such harassment can lead to physical assaults.
"Lewd comments are just the tip of the iceberg that manifests itself in domestic violence," Donda told the AP.
The proposals, which will be considered over the coming months, could help push back against the myth that women enjoy piropos. Buenos Aires Mayor Mauricio Macri insisted as such last year, though he was later forced to apologize.
On the contrary, a survey conducted by Acción Respeto, a local anti-street-harassment group, and cited by The Atlantic's CityLab found that over 90 percent of respondents had been targeted with comments about their bodies and sexuality. The same survey found that a vast majority of women do not enjoy the comments.
A separate survey of Argentinian women under the age of 40 conducted by the Hollaback international organization in conjunction with Cornell University in 2014 found that 80 percent of respondents had their first experience of street harassment before the age of 15, and that harassment often became physical. Over half the respondents reported being groped or fondled within the last year.
It remains to be seen, however, what impact such legislation will have given that many women do not report street harassment to authorities because, as was the case in Rizzo's experience, police are not always helpful. A 2007 survey of New York City subway riders found that 96 percent of respondents who reported being sexually harassed on a train did not report the incident to or seek assistance from police or transit agency officials.
Calling all HuffPost superfans!
Sign up for membership to become a founding member and help shape HuffPost's next chapter
BEFORE YOU GO
PHOTO GALLERY
#YesAllWomen Stories