 The Mendoza River is a chocolate brown sluiceway punctuated by rapids that fall neatly in the range of fun but not terrifying. The river runs away from the base of the towering Andes through the small Argentine town of Potrerillos near the city of Mendoza. The experience of sliding down this river is so scenic it comes as little surprise it has also become so popular.
The rapids along the stretch of the Mendoza frequented by rafting tour operators run from level three to four on the International Scale of River Difficulty; think of it as geometry rather than calculus. The only complicating factor is that the river itself, having so recently cascaded from altitude, is quite cold. Wetsuits are encouraged, and all-weather gear is an absolute necessity.
For those willing to raft a little further than others, the Potrerillos Reservoir, a lake formed by the massive dam blocking the river, is a lovely place to relax in the sun. The weather is temperate and the breezes are invariably cool. This is wine country after all.
On shore there are hiking trails that travelers can follow to scenic overlooks, but all that time spent walking would be better spent, realistically, with a glass of malbec in hand.
Related
Before You Go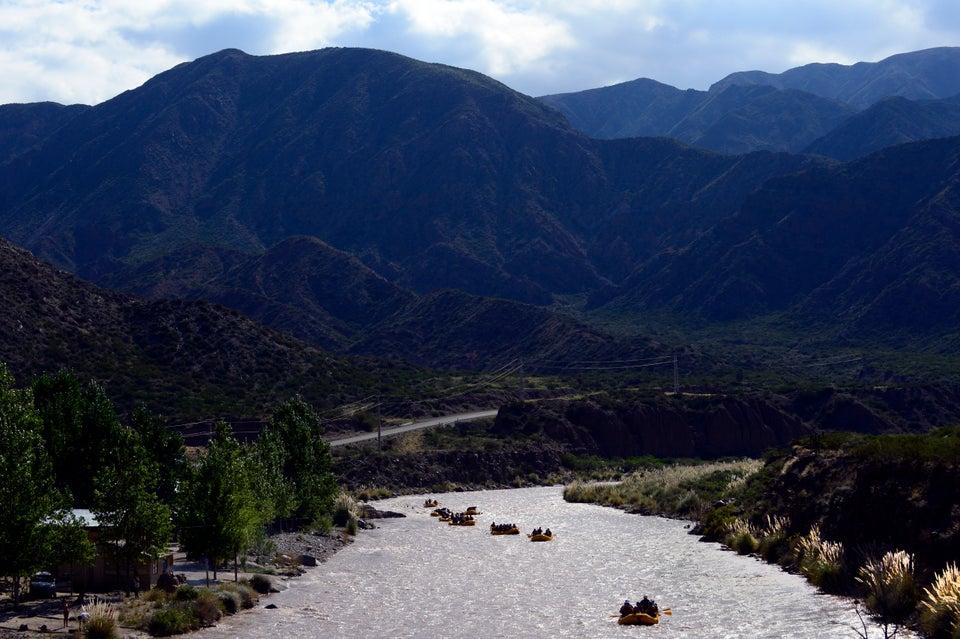 Rafting The Mendoza River