Ben Affleck's new (real) movie "Argo," directed by the actor, is about making a new (fake) movie in 1970s Iran. If only 2003's "Gigli" was a fake movie; it would have saved Affleck a lot of public embarrassment.
However, Affleck seems to have risen above his shameful past, and now, he's starring in a cinematic thriller based on an outrageous real-life story: In order to rescue six American diplomats trapped in Tehran in 1979, a group of undercover CIA agents, led by Affleck's character, set out to make a fake Hollywood sci-fi movie that takes place in Iran. The agents pose as film crew and travel to Tehran in the hopes of smuggling the diplomats away.
Judging from the trailer, it looks like things might not go as planned.
Affleck's film may be labeled a dramatic thriller, but there are a few zingy lines from John Goodman and "Breaking Bad's" Bryan Cranston. Cranston just might be the movie's scene stealer. If nothing else, you can always get a few kicks out of Affleck's shaggy '70s do.
The project will be the third feature that Affleck has directed. After directing "Gone Baby Gone" in 2007, the multi-hyphenate won critical acclaim with 2010's "The Town." "Argo" hits theaters on September 14.
PHOTOS: Summer Movie Preview 2012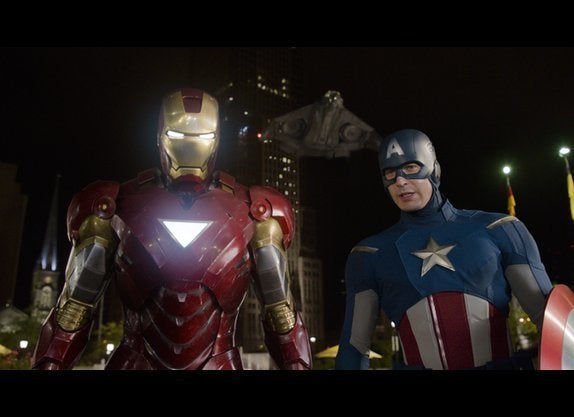 Summer Movie Preview 2012
Popular in the Community