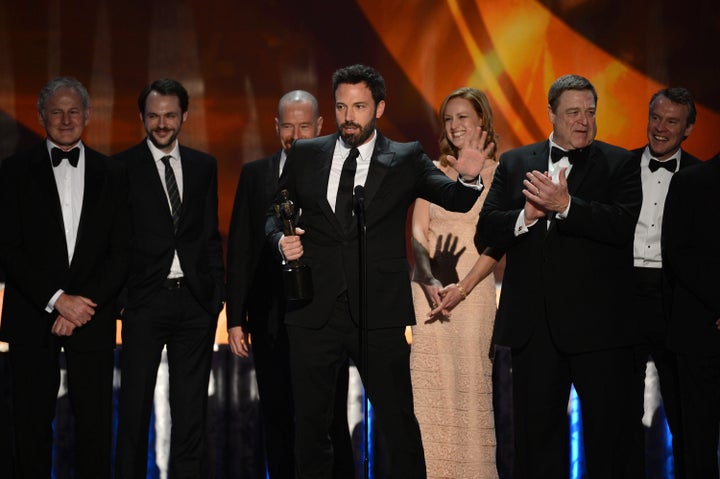 The most exciting movie-to-movie competition in this year's Oscars is between Ben Affleck's Argo and Steven Spielberg's' Lincoln, which will play out in three categories: Best Picture, Best Director, and Best Adapted Screenplay. In the beginning of this Oscar season, with the Oscar nominations on January 10, Lincoln held a big lead in all three categories, but everything that can move has shifted towards Argo since then.
While the Oscar voters nominated Steven Spielberg for his directing of Lincoln, they did not nominate Ben Affleck. Winning an Oscar is a two stage process; first there is the nomination and then there is the main award, and Affleck's snub had two main impacts. First, lacking the competition made it much more likely Spielberg wins Best Director (and impossible for Affleck to win!). Second, it is extremely rare that a director does not receive a nomination and the movie wins Best Picture. So, the nominations serve as a key leading indicator of Oscar for Best Picture, bolstering Lincoln's early position as the favorite for best picture.
Yet, the awards shows have been going Argo's way. First, Argo (Best Picture in a drama) and Ben Affleck (Best Director) won in head-to-head competitions at the Golden Globes. Second, Argo (Outstanding Ensemble in a Motion Picture) won at the SAG Awards. Lincoln was leading heavily for best picture coming out of the nomination with nearly 90 percent likelihood of winning the Oscar; Argo was second, but with only 5 percent. After the Golden Globes, my predictions did not waver much; the main difference was Argo clearing out the rest of the field. But, Argo's victory at the SAG awards (along with the PGA award for producing) sent my numbers flying, with Argo now up to 55 percent and Lincoln now down to 45 percent. Essentially, this is now a toss-up.
The earlier awards shows do not have a category for adopted screenplay, but I think it is an interesting proxy fight between Argo and Lincoln. My prediction currently still gives Tony Kushner's adaptation Lincoln, based on Doris Kearns Goodwin's Team of Rivals, the edge at nearly 65 percent over Chris Terrio's adaptation of Argo at 35 percent.
Popular in the Community