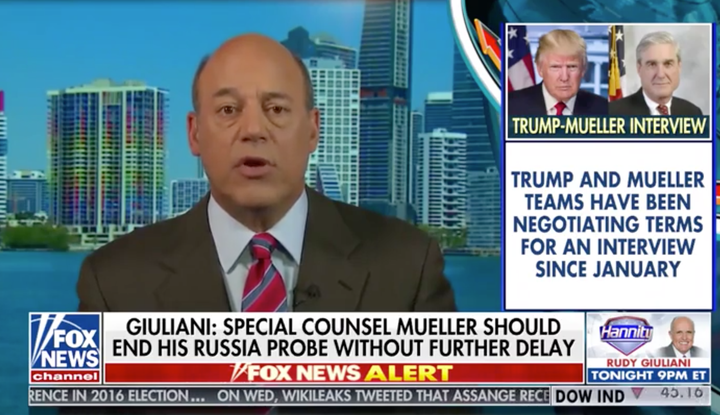 "There's a massive amount of risk," Fleischer, who served in the administration of President George W. Bush, said on Fox Business Network. "The risk of losing his office. That's the risk. The risk is they trip him up over something innocuous. Where he says something that is contradicted by something, and they call it perjury. And that goes to Congress, and then Congress goes to the Democrats in the fall and he gets impeached."
Trump's legal team is still negotiating with the special counsel's office, which has sought a sit-down interview with the president for months as part of Mueller's ongoing inquiry into Russian meddling in the 2016 election. The president's lawyers have repeatedly urged Trump to reject the request, concerned that he'll go off-script and perjure himself.
Fleischer said on Fox that he didn't think the interview was "going to happen," saying he just "can't imagine something that would be this calamitous for the president moving forward."
"My problem with Donald Trump sitting down is that Donald Trump talks in such loopy ways, and he's constantly contradicting himself and saying things," Fleischer said.
Mueller has threatened to subpoena Trump if his lawyers eventually refuse the request, although such an attempt could lead to a prolonged legal battle. Fleischer said he thinks that would be the "safer course."
REAL LIFE. REAL NEWS. REAL VOICES.
Help us tell more of the stories that matter from voices that too often remain unheard.