"There was something missing from what President Trump said ― I hope he'll say it later today ― but that's the empathy for the people who suffered," Fleisher said during an appearance on Fox News. "That, in my opinion, should have been the first thing he should have said was that his heart goes out to those people in Houston who are going through this and that the government is here to help them to recover from this."
"These are the individual human stories that stir us and make us connected as Americans ― that when calamity hits, we help one another."
He said Trump's reaction to Harvey should have been more personal, and suggested that the president reference the stories of the first responders and volunteers risking their lives to rescue others.
"Learn one of the vignettes, talk about somebody by name who did something, talk of course about the officer who died drowning," Fleisher said, referencing Sgt. Steve Perez, a 34-year veteran of the Houston police who drowned in his patrol car while on his way to assist with rescue efforts. "These are the individual human stories that stir us and make us connected as Americans ― that when calamity hits, we help one another."
"That's what a president should talk about and he should talk about it by name of those who do it and to say thank you," he added.
Trump and first lady Melania Trump on Tuesday visited Corpus Christi, near where the storm made landfall, and Austin, where the storm's emergency response center is stationed. But Fleisher said the president needed to spend more time reaching out to the community.
"He needs another moment today, though, to talk to the people of Houston and the first responders of Houston to say thank you," Fleisher said.
Trump made "no mention of the dead, dying or displaced Texans and no expression of sympathy for them," according to Dallas News reporter David McSwane's pool report from that event. "The message was services are coming and Texans will be OK."
Related
Before You Go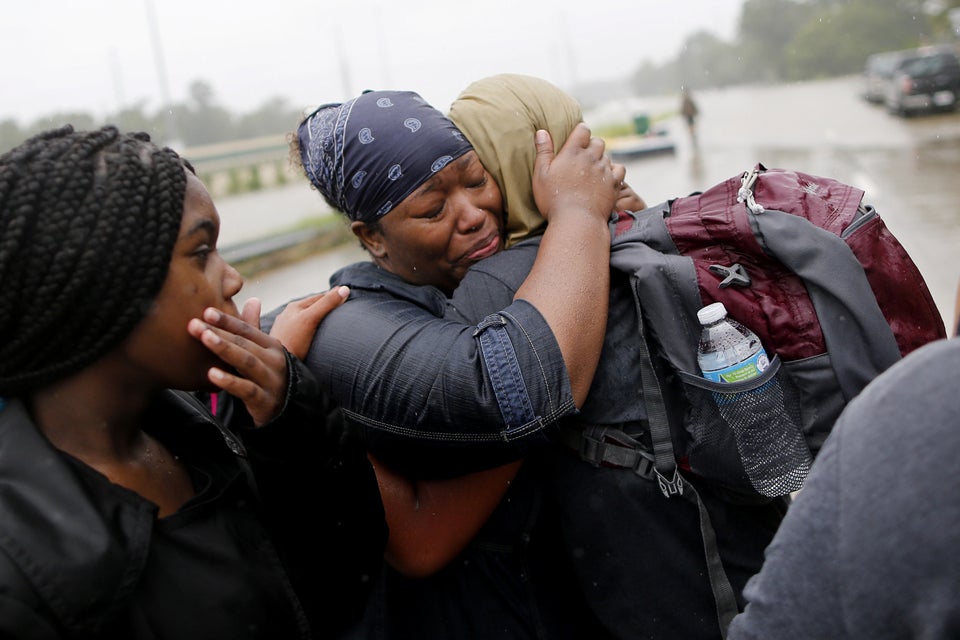 Catastrophic Flooding After Harvey
Popular in the Community