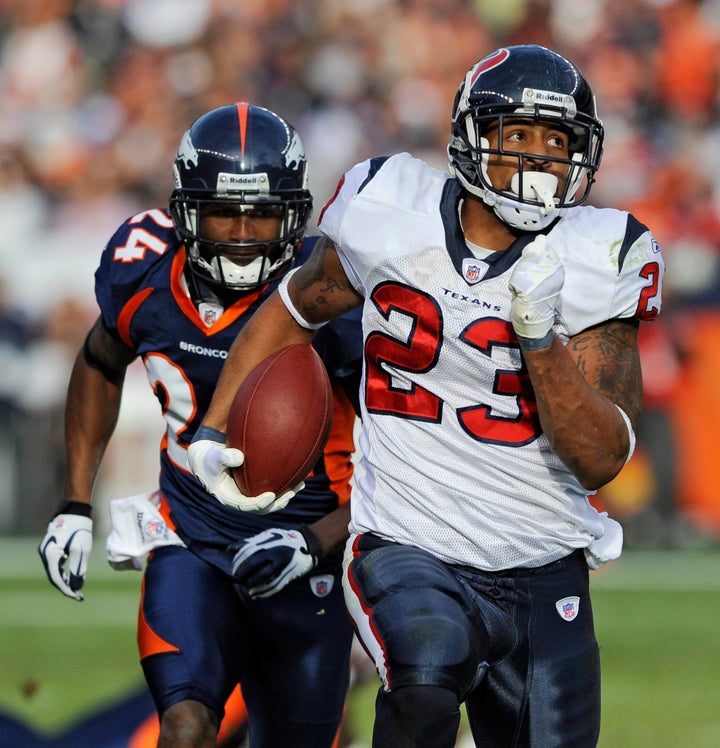 Beware fantasy football owners!
Warning: Houston Texans running back Arian Foster tweeted an image of the MRI on his hamstring and ESPN's medical team believes he will be out three to four weeks.
However, Foster says he will be fine.
Foster's decision to share his MRI with the wider world may have stemmed from this past Saturday when the Twitterverse and NFL blogosphere exploded after Foster limped off the field during a preseason game against the San Francisco 49ers. Foster took to Twitter and ripped fans for being more concerned about what the injury means for their fantasy teams.
"4 those sincerely concerned, I'm doing ok & plan 2 B back by opening day. 4 those worried abt your fantasy team, u ppl are sick," Foster wrote.

ESPN radio host Colin Cowherd responded, "Hey Arian Foster. We really do care about you as a human too. Um,now about that hammy? --signed, everybody."
Foster replied, "Did you want to be a critic as a child? Or did your dreams die with your humility?"
Whether he likes it or not, Foster's injury will certainly cause fantasy football owners across America to worry. The 25-year-old dominated in 2010 as the Texans' starting running back, rushing for 1,616 yards and 16 touchdowns. Due to his amazing season, his name was thrown into the debate of who should be the No. 1 overall fantasy pick.
RELATED VIDEO: Talking fantasy football with Ronnie Brown and Zach Miller

Related
Popular in the Community