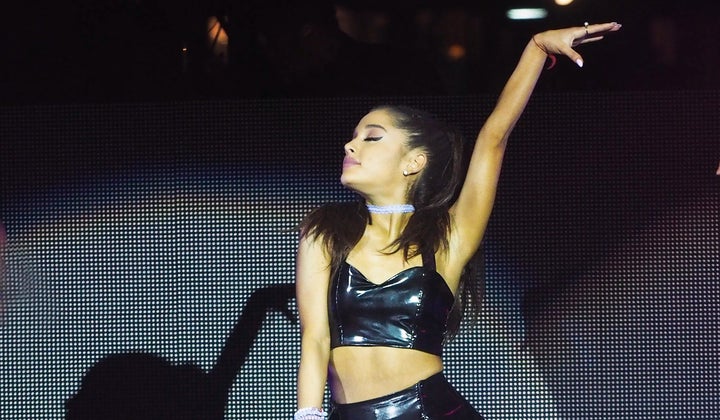 Ariana Grande isn't afraid to speak her mind, especially when she's shutting down negativity and spreading love.
The "Focus" singer recently shared a message about body positivity on Instagram and Twitter after reading an insensitive comment someone left on one of her posts.
"Got asked if I'd prefer @arielwinter1 or @ArianaGrande lol, it wud [sic] DEFINITELY be @arielwinter1 curves are sexy sticks aren't," the comment read.
Grande then took to her social media channels to share a thoughtful response. She added the caption, "here we go again ... Sure I'm not the only 1 feeling this way today!! In case you need a reminder, you're beautiful."
"We live in a day and age where people make it IMPOSSIBLE for women, men, anyone to embrace themselves exactly how they are. Diversity is sexy! Loving yourself is sexy!" she wrote, adding, "The things that make us different from one another make us BEAUTIFUL."
The tweet currently has over 16,000 retweets and 23,000 favorites, which shows Grande's fans agreed with her. Ariel Winter also tweeted her support and thanked Grande for spreading the love.
Grande's response came just after she called out a pair of male radio hosts for their sexist questions. DJs Justin Credible and Eric D-Lux at Power 106 asked if there was one item she could use one last time, what would it be: her makeup or cell phone? After shooting them a blank stare, the singer shook her head and responded, "Is that what you think girls have trouble choosing between? Is this what men assuming that that's what girls would have to choose between?"
Some people just don't get it.
This past summer, following her breakup with rapper Big Sean, Grande also spoke out against the media's tendency to focus solely on her relationships and love life.
"I'm tired of needing to be linked to a guy, I'm not Big Sean's ex, I'm not Niall's new possible girl," she told the Sun. "I'm Ariana Grande."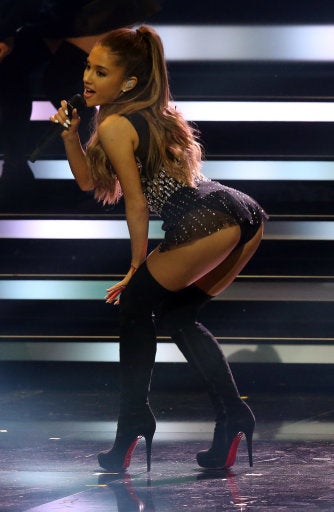 Ariana Grande 100 Sexiest Pics
Popular in the Community