Ariana Grande, the singer whose Manchester, England, concert ended in tragedy Monday, said she is "broken. from the bottom of my heart, i am so so sorry," adding, "i don't have words."
The 23-year-old star was unharmed in an attack just outside the Manchester Arena by a suspected suicide bomber. At least 22 people were killed and 50 injured in the explosion.
Grande's manager, Scooter Braun, also said in statement: "Our hearts are broken. Words cannot express our sorrow for the victims and families harmed in this senseless attack. We mourn the live of children and loved ones taken in this cowardly act."
The statement also thanked Manchester's first responders and asked the public to "hold the victims, their families and all those affected in your hearts and prayers."
Grande's international "Dangerous Woman" tour has reportedly been canceled, a fan account claimed over Twitter. Grande was scheduled to appear next in London on Thursday at the O2 Arena.
The bomb exploded just as people were leaving the concert at 10:35 p.m. and Grande was still inside. The explosion was so powerful that the "whole building shook," a parent arriving to pick up her two teenage daughters told BBC Radio Manchester.
CORRECTION: A previous version of this post mischaracterized a fan-run Twitter account that shares updates on Ariana Grande's tour as an official account that shares statements from the artist's representatives. That language has been amended.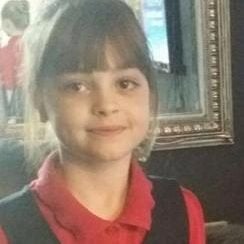 Manchester Bombing Victims