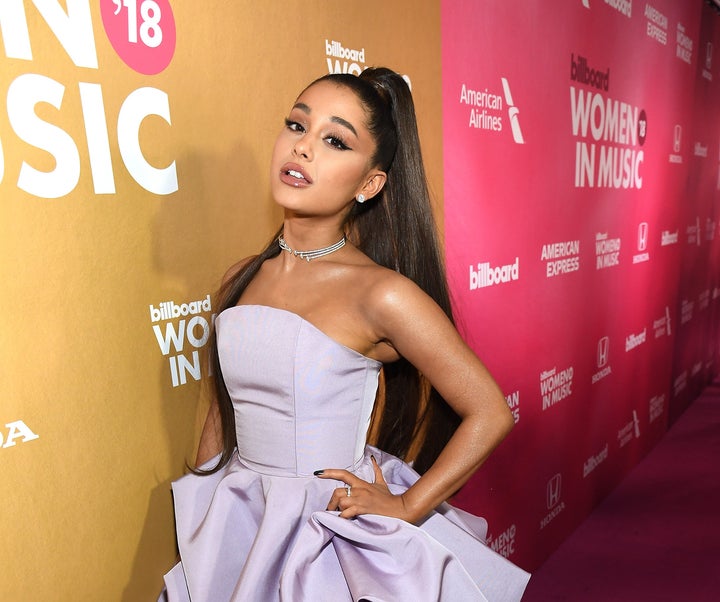 If your 2018 has been more tumultuous than Ariana Grande's, then ― first things first ― our sincerest apologies. But take solace in knowing that 2018 is mercifully drawing to a close.
The "thank u, next" singer appears to be taking a tough year in stride, turning a Christmas tree upside-down as a nod to her triumphs and struggles over the last 12 months.
In one photo apparently taken from inside the pop star's New York City apartment, a Christmas tree is suspended from the ceiling, lights and all with her brother Frankie seated on the floor.
"waiting for santa," he wrote in his sister's signature upside down text.
Grande's aesthetic for her fourth studio album, "Sweetener," was upside-down everything, with the singer defying gravity and then some by walking on walls in the music video for the lead single, "No Tears Left to Cry."
The art for the album also features a topsy-turvy image of Grande, signaling to fans that her world has significantly changed since the bombing at her concert in Manchester, England, killed 22 people.
The singer explained that the upside-down idea arose organically from a conversation she had with a close friend.
"That was kind of it fro me at the time i had been feeling v upsidedown for a while & the simplicity of that was like oh duh wow," she wrote in response to fan asking about the aesthetic on Twitter.
TMZ asked Grande about the tree on Tuesday as she was leaving her New York City apartment.
"I don't know man. Sometimes life be upside-down," she said with a smile.
The "Saturday Night Live" star reportedly refused to see her at 30 Rock, where the late-night sketch comedy series is filmed. He went on to to appear on this weekend's episode for a brief moment to introduce Grande's pal Miley Cyrus.
Popular in the Community