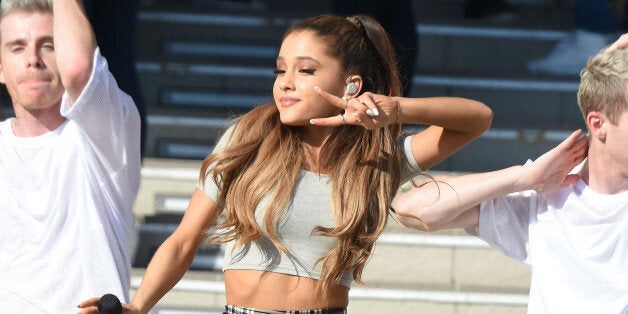 Ariana Grande is developing quite the reputation as a pint-sized diva, at least according to the rumor mill.
Grande's rep told HuffPost Entertainment that the NYDN's report is "completely untrue. Ariana loves her fans!"
On Tuesday, Grande took to Twitter, indirectly addressing (and brushing off) the claim:
man some of these rumors that have been coming out about me lately actually have me laughing out loud.... 😂😂😭 really can't take em seriously

— Ariana Grande (@ArianaGrande) September 17, 2014
Recently, the "Problem" singer caught flak for the way in which she allegedly dealt with the Australian media. Grande's team reportedly instructed the press to avoid questions about ex-boyfriends and dating, comparisons to Mariah Carey, rumors of a collaboration with Justin Bieber, her grandfather's recent passing, her canceled Nickelodeon show and her former co-star Jennette McCurdy.
Popular in the Community