Just because Ariana Grande can destroy any old troll with a "thank you, next" doesn't mean she will every time.
The "Sweetener" singer took the high road responding to a fan who accused her of "milkin" the death of ex-boyfriend Mac Miller with her Thanksgiving Day tribute to the late rapper.
"You're v missed," the pop star wrote alongside a throwback photo of the two cozying up to each other with holiday-themed stickers.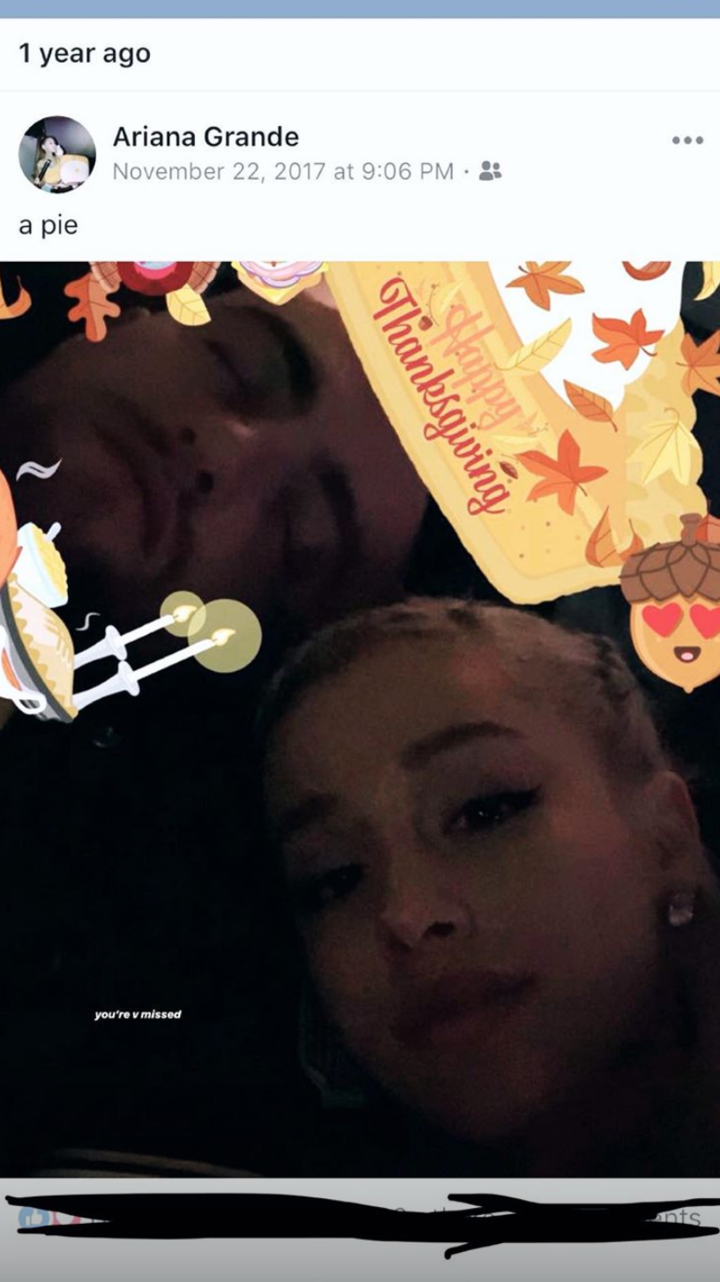 A fan then reposted an article about the photo from the site Complex to Twitter, adding, "She milkin this shit bruh."
Instead of leading with anger, Grande showed the troll kindness. "I pray you never have to deal with anything like this ever and i'm sending you peace and love," she wrote.
Miller died in early September from mixed drug toxicity, the Los Angeles coroner said this month, after consuming a fatal mix of fentanyl, cocaine and alcohol.
Months before his death, the couple called it quits after almost two years of dating and many more of friendship. They reportedly remained on good terms.
The unsettling exchange apparently launched a tweeting spree for Grande, who spoke out against the toxicity on social media ― something she has consistently tried to end ― and called for everyone to be "more compassionate and gentle."
"Some of the shit i read on here makes me sick to my stomach," she wrote.
"It scares me the way some people think and i don't like this world a lot of the time. if only we could be more compassionate and gentle with one another. that'd be sick," she added.
"everything i feel is valid and safe," she continued. "everything i do is genuine and honest. there is no right or wrong during this period."
Grande has taken multiple social media breaks over the past year. She recently left Twitter for a short period to recharge after ending her engagement with "Saturday Night Live" star Pete Davidson.
Her latest tweets were positively received by singer Halsey, who praised Grande for setting a "classy" example, even in the face of negativity.
"Ari the world could only dream of being as compassionate and gentle as you. and since ur being, as always, so classy and nice, allow me the honor of telling them to shut the f— up," Halsey tweeted.
"I love you very much," Grande responded.
Eventually, the "God Is A Woman" singer signed off for the night, but not before spreading the love one last time.
"It's too gnarly on here," she wrote. "i'll be back tho. love u bye."