Ariana Grande posted a tribute to her former boyfriend and rapper Mac Miller over Instagram on Saturday, one day after his tragic death.
The 26-year-old artist, who had recently released his album "Swimming," died of an apparent overdose on Friday at his San Fernando Valley home in California. He was reportedly pronounced dead at the scene after friends called 911.
Grande's photo, a black-and-white image of Miller sitting outside, was not accompanied by text. She disabled comments on the post too.
The "Sweetener" singer announced in May that she and Miller had split after two years of dating, describing him at the time as "one of my best friends in the whole world."
They connected on social media back in 2012, which led to the first of their handful of musical collaborations, a cover of "Baby, It's Cold Outside" released months later. Miller was then featured on Grande's 2013 breakout hit, "The Way," with the two even sharing a lip-lock in the music video.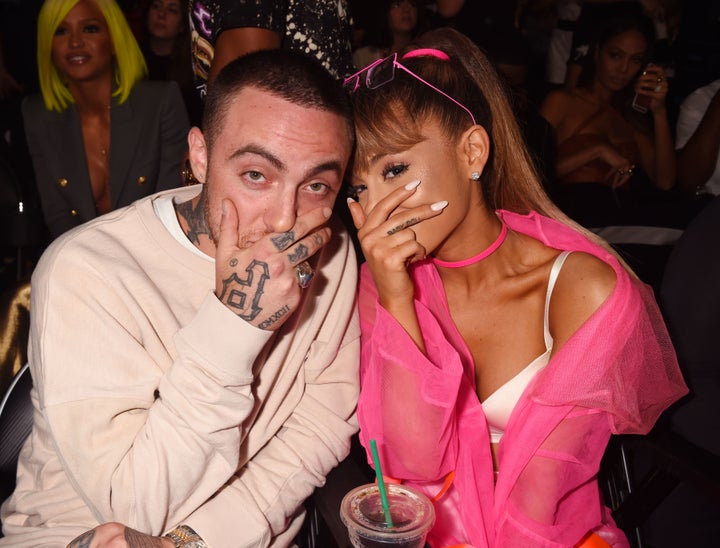 The duo wouldn't make more than music together, however, until 2016 when they stepped out as a couple at the MTV Video Music Awards. Grande confirmed they were indeed dating on an "Ellen" appearance shortly after the ceremony.
Miller and Grande returned to the city a month later, taking the stage together at a benefit concert ― alongside artists Katy Perry, Miley Cyrus, Justin Bieber and Coldplay ― that raised $12 million for families of the victims.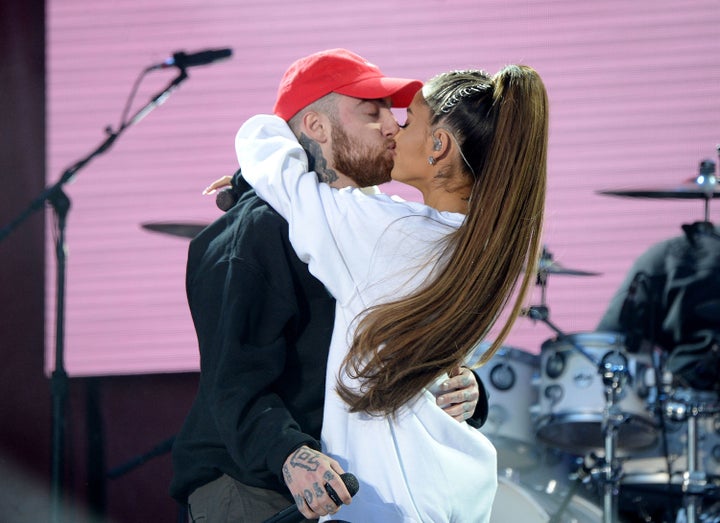 About a year later, Grande confirmed they'd split via a heartfelt post on Instagram Stories, noting that she was "grateful to have him in my life in any form."
Shortly after, Miller was arrested on DUI and hit-and-run charges when police said he struck a power pole and fled the scene. The rapper was picked up by authorities at his home hours later with a blood-alcohol level reportedly nearly twice the legal limit.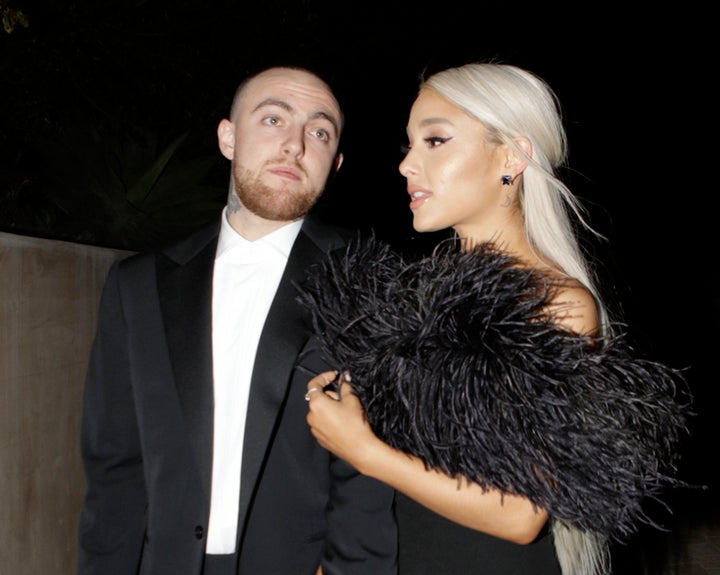 When a fan seemingly placed blame on Grande for Miller's legal troubles weeks later, the pop star didn't hold back about their "toxic relationship" and why neither she nor any other woman is responsible for a partner's actions.
"I am not a babysitter or a mother and no woman should feel that they need to be," she wrote weeks after their split. "I have cared for him and tried to support his sobriety & prayed for his balance for years (and always will of course) but shaming/blaming women for a man's inability to keep his shit together is a very major problem. let's please stop doing that."
Grande has since become engaged to "Saturday Night Live" star Pete Davidson.