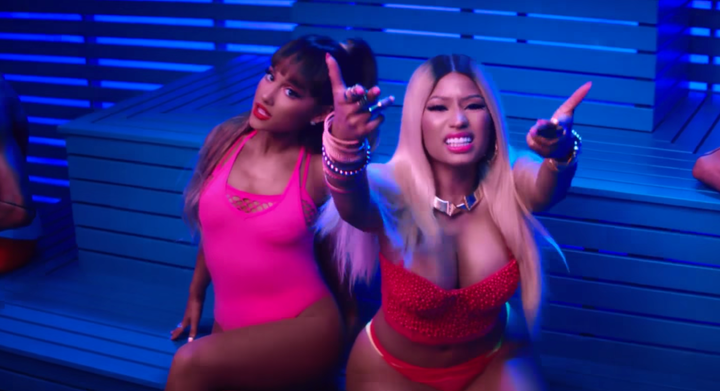 Ariana Grande sure has come a long way from the cat-ear-wearing days of yesteryear. Now, she's a bona fide dangerous woman who isn't afraid to tell us all about her sex life.
First, there was "Love Me Harder," in which The Weeknd sings about making her (or any girl, in general) moan, then came "Into You ," when the pop star told us she wanted "a little more touch my body." Finally, we were blessed with "Side to Side," a catchy pop tune featuring Nicki Minaj that's all about having so much sex you can't walk straight. (Yes, you read that right.)
"That whole song is about riding leading to soreness," she said, adding, "'Ride dick bicycle' is the lyric, indeed."
Upon learning of the song's meaning, "Girls" creator Lena Dunham had a lot of feelings.
Grande to responded with a collection of relevant emojis.
We're not so sure what to make of that, but at least now we know what "Side to Side" means.
You can watch the whole video below:
Before You Go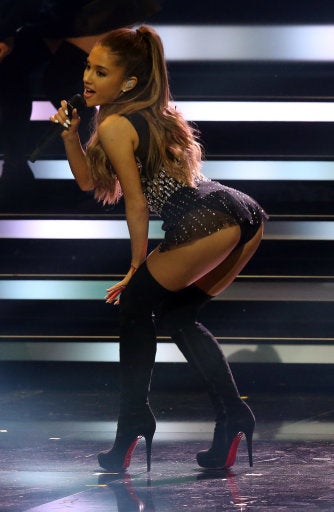 Ariana Grande 100 Sexiest Pics
Popular in the Community