UPDATE (May 24, 1:50 p.m. ET): Ariana Grande's "Dangerous Woman" tour is canceled through June 5 and possibly further so her team "can further assess the situation and pay our proper respects to those lost," management said in a statement provided HuffPost:
Due to the tragic events in Manchester the Dangerous Woman tour with Ariana Grande has been suspended until we can further assess the situation and pay our proper respects to those lost. The London O2 shows this week have been cancelled as well as all shows thru June 5 in Switzerland. We ask at this time that we all continue to support the city of Manchester and all those families affected by this cowardice and senseless act of violence. Our way of life has once again been threatened but we will overcome this together. Thank you.
UPDATE (May 23 12:45 p.m. ET): The tour has not been canceled, Entertainment Weekly reports. Ariana Grande's team is currently assessing their options, and the London arena where she is slated to perform later this week is standing by for an announcement, the venue tweeted.
ISIS has since claimed responsibility for the attack, which included children among the dead and injured.
A fan-run "Dangerous Woman" Twitter account called on Grande's fans to focus on the tragedy and its victims instead of the tour, stating: "I'm sorry but the remaining tour dates aren't very important at the moment."
Grande was meant to perform Thursday and Friday in London before moving on to other European countries including Belgium, Germany, Switzerland, France and Italy. "Dangerous Woman" was then scheduled to move to South America and Australia.
"From the bottom of my heart, i am so so sorry. i don't have words," the singer tweeted soon after the attack.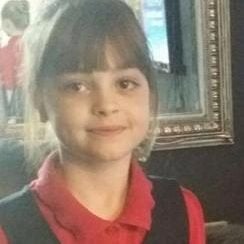 Manchester Bombing Victims